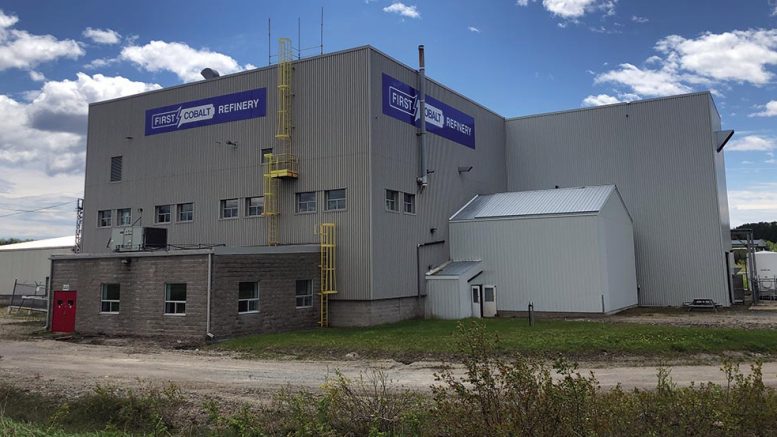 One of the key ingredients for electric vehicle (EV) batteries is cobalt, and soon many EV batteries will contain cobalt from right here in Canada.
First Cobalt, based on Ontario, announced this week plans to start producing cobalt at its refinery by the end of the year, making it the first in North America to do so.
The company expects by the time it starts producing cobalt, it will be as much as 1,000 tonnes of cobalt, or 5,000 tonnes of cobalt sulphate on an annualized basis.
That would be just the first phase of their plans, with the second phase increasing output to 5,000 tonnes of cobalt, or 25,000 tonnes of cobalt sulphate by Q4 2021.
If they are able to achieve that level of output, it would put them as one of the significant producers of cobalt in the world. Depending on the makeup of the EV battery, that could be enough to supply between 335,000 to as many as 700,000 EVs worldwide.
The expansion for First Cobalt won't be cheap, as it's expected to need an initial capital boost of $56 million USD.

h/t [Globe and Mail]
Featured image via The Northern Miner