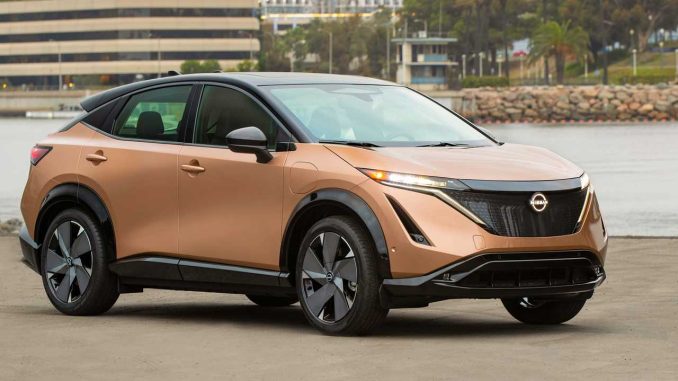 After several delays it looks like deliveries of the Nissan Ariya will finally begin in North America this year. Ahead of those first deliveries, the Japanese automaker has revealed updated U.S. pricing for the electric crossover.
Nissan released Ariya pricing last year, but according to a press release today those prices were part of the "Ariya reservation program." Fortunately those customers who placed orders under that program will have their prices honoured.
The new pricing structure is just as confusing as the previous one, with six different "well-equipped" trim levels that Nissan says will allow customers to pick the one that best suits their needs and driving style.
This is up from the four variants offered last year, and now matches what is being offered in Canada.
The base Engage FWD model is the only one that comes with a 63kWh battery pack and is priced at $43,190. From there the prices increase with a larger 87kWh battery pack and FWD and AWD options, which Nissan calls "e-4Force," up to as much as $60,190. Range for the Ariya tops out at 304 miles (489km).
We could try and explain all the different variants, but it is easier to just include the table Nissan provided in their press release.
According to Nissan deliveries of the Front-Wheel Drive (FWD) variants will begin in the "late fall."
There has been no announcement on updated Canadian pricing, but we have reached out to Nissan for confirmation and will update this article when we receive a response.
You can read more about Canadian pricing announced last year here.
UPDATE 11:50am PDT: Nissan Canada tells us that updated Canadian pricing will be announced "at a later date."