In November 2019, the Stoney Nakoda First Nation became the first to have an EV charger installed on Alberta First Nations land as part of the Peak to Prairies Project in Alberta.
Save with big discounts at your favourite Tesla accessories stores, like 10% off at Tesmanian, TesBros and Nikola Pro, plus many more. Coupon codes at DriveTeslaCanada.ca/deals.
Now Calgary has received their first fast charger as part of the project, with a new location opening yesterday at the Westhills Towne Centre. The charger, which is owned and operated by ATCO, features both a Level 3 and Level 2 charger.
This location is the first of four to be installed in the Calgary area, and will hopefully soon be joined by a Tesla Supercharger. The Calgary Supercharger is still listed as 'coming soon, with a targeted opening in 2020.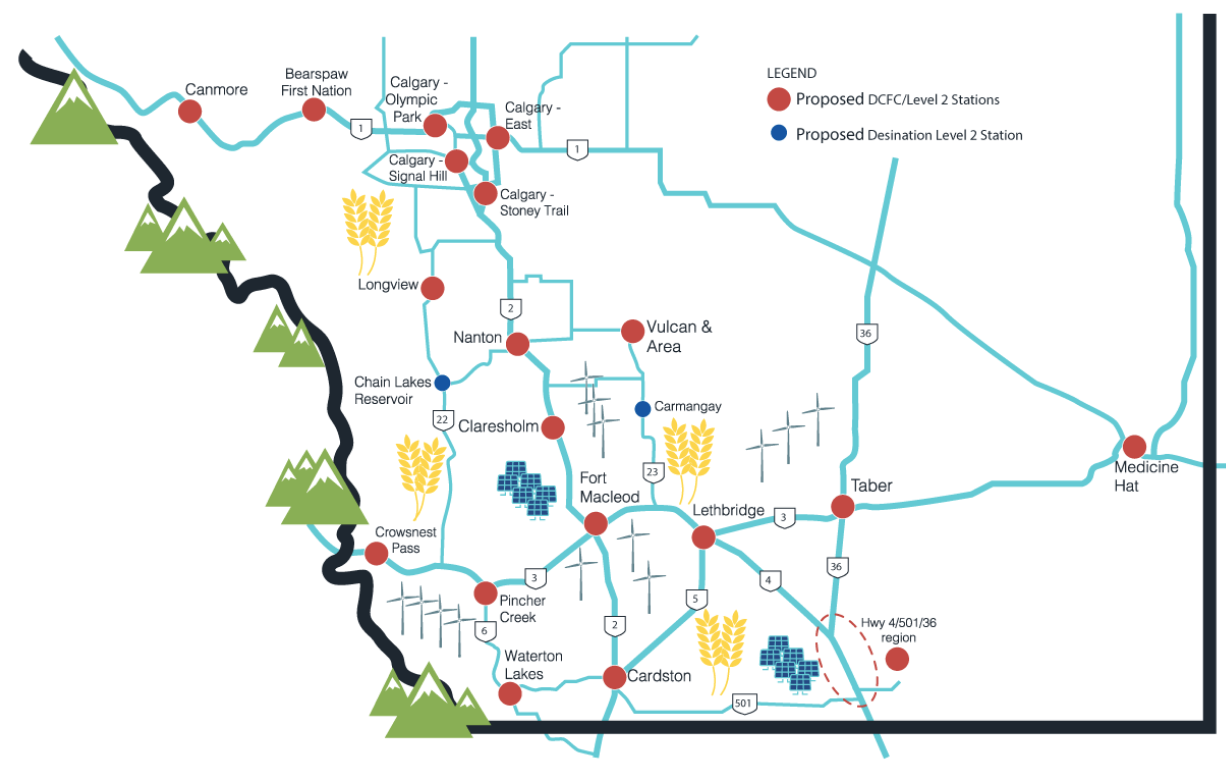 With a budget of $2.2 million, the project's purpose is to install a charging network across southern Alberta. The plan includes installation of 21 DC fast-chargers and Level 2 chargers to cover more than 1,100 kilometres of highway. There are currently 8 fast-chargers open along the Peak to Prairies network, with all 21 expected to be operational by the end of 2019
Get 10% off at Tesloid.ca or Tesloid.com with coupon code DTC10 at checkout. Quality Tesla accessories with FREE shipping across Canada and the US.
Featured image via twitter.com/ATCOElectric
h/t [CBC]