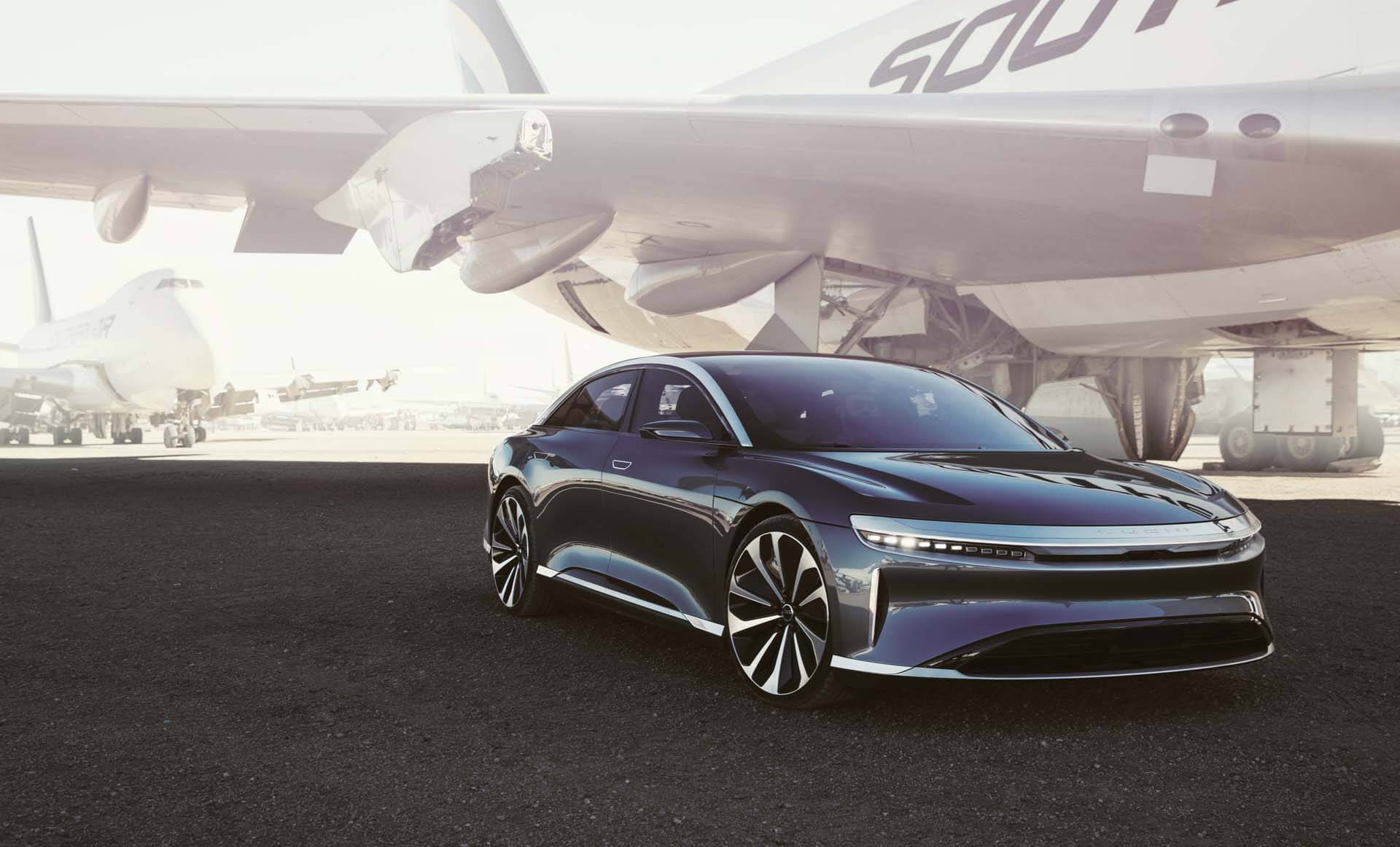 With Lucid Motors' first electric vehicle, the Lucid Air, set to enter production at the end of 2020, the company has announced their overarching retail strategy and service support.
Taking a page from Tesla's book, Lucid will be focusing on a direct-to-consumer model. They will be opening new retail locations, named Lucid Studios, where customers will be able to get a virtual and hands-on look at the automaker's products.
Lucid will have a "Virtual Reality Experience", which will combine physical and virtual aspects of the vehicle interior with immersive VR. Peter Rawlinson, CEO and CTO of Lucid Motors, said this will provide a unique and personalized experience for consumers.
"We thoughtfully developed Lucid's retail strategy to provide customers with very specific experiences when they enter our studios and engage with our representatives. From the materials they view and touch, the experience of the VR configurator, the design of the studios in the context of the vehicles, and along with the physical locations of the studios themselves, everything comes together for our customers to absorb and appreciate the values infused into the Lucid brand."
For their servicing strategy, they once again have taken a page from Tesla's book. Lucid will be creating service teams that will deliver customer service with mobile service vans and certified partners for roadside assistance and collision repairs. Lucid also touted the ability for the Air to receive over-the-air (OTA) updates and utilize remote diagnostics to assist with repairs and fixes.
With one Lucid Studio already open at its headquarters in Newark, California, they plan to open an additional 8 Studios before the end of 2020. There are plans for Studios in New York City; Miami and West Palm Beach's Rosemary Square in Florida; and in various locations in California.
Lucid will unveil the final production version of the Air next month in New York City. At that time, details on productions specifications, configurations, and pricing will become available.
Source: Lucid Motors