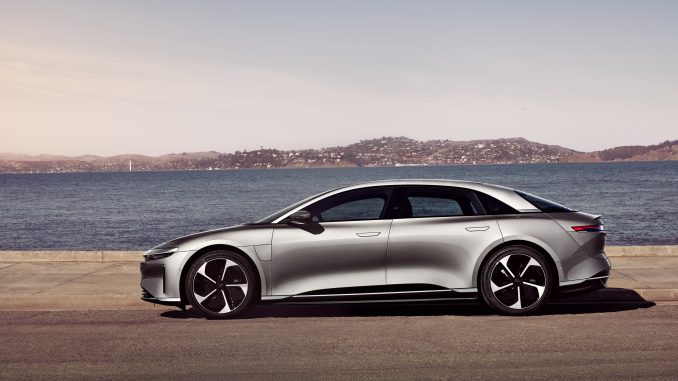 Lucid Motors doing everything they can to keep customers from cancelling their reservations for the Lucid Air luxury electric sedan.
With only 3,687 cars produced this year and a declining number of reservations, Lucid is feeling the pressure to meet its targets for 2022.
To help reach them, Business Insider was able to get their hands on two internal emails detailing some changes to its ordering procedures. One of the emails, directed to Lucid's retail employees, said each canceled order was a failure.
The email then provides a new method for staff to use when they get an order cancellation request. Such a request is immediately assigned to a case owner, who has to call the customer within 24 hours. The purpose of the call is to save the order. However, if that fails, the case owner must attempt to contact the customer three more times in the next three days.
If that fails, the case is referred to a manager, who initiates contact with the customer within 24 hours. The manager makes five attempts in five days to reach the buyer.
If that fails, the case is referred to a regional manager, who also has 24 hours to initiate contact. If that fails, they will call three more times in three days.
The reservation can then be canceled if the regional manager cannot change the customer's mind.
Potentially, a buyer canceling their order faces about two weeks of calls from Lucid. However, it could end faster than that by picking up the first Lucid employee's call.
Along with this new approach, Drive Tesla has also seen internal Lucid communications which outlines another change in their sales tactics. According to the email employees must no longer use the threat of cancellation to push a customer to complete their order.
Instead employees are advised to "encourage forward movement" to help the customer finalize their order.
UPDATE 3:10pm PT: According to a report by Barron's, Lucid is also offering customers who ordered a Grand Touring after prices were increased up to a 10% discount to complete their order.
It remains to be seen if employees taking advantage of the $18,000 discount will pass through the same process if they change their minds. Or whether the potentially bothersome process would put off customers when pre-orders for the upcoming gravity SUV open early in 2023.
The company's only model, the Air, has earned a five-star Euro NCAP safety rating.