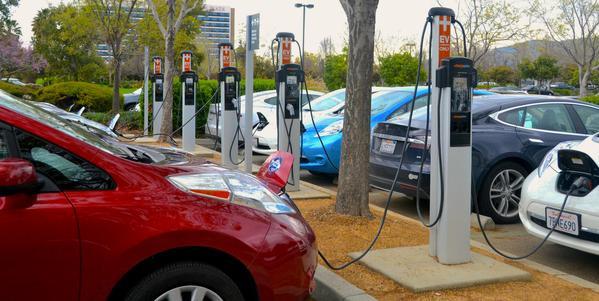 Driving an electric vehicle (EV) around Oakville, Ontario will soon be a lot easier thanks to a large investment from the federal government.
Canada has a target to have 100% of passenger vehicle sales be electric by the year 2040, and achieve net-zero emissions by 2050. To reach that target, the Honourable Seamus O'Regan, Canada's Minister of Natural Resources announced today $220,000 to help build 44 new EV charging stations in Oakville.
The funding will come from Natural Resources Canada's Zero-Emission Vehicle Infrastructure Program. As part of that program, the federal government is targeting 100% of passenger vehicles by zero-emission by 2040, which today's infrastructure investment will help achieve.
"We are providing greener options for Canadians to drive where they want to go. This is how we get to net-zero by 2050," said The Honourable Seamus O'Regan.
The stations will be located in high-traffic areas, as well as more localized areas such as apartment buildings, public places, and businesses.
The Government of Canada has already invested over $300 million to support the creation of a coast-to-coast EV charging network. Other recent investments include $100,000 to install 20 EV chargers in Saanich, and 20 new EV chargers in Guelph, Ontario.