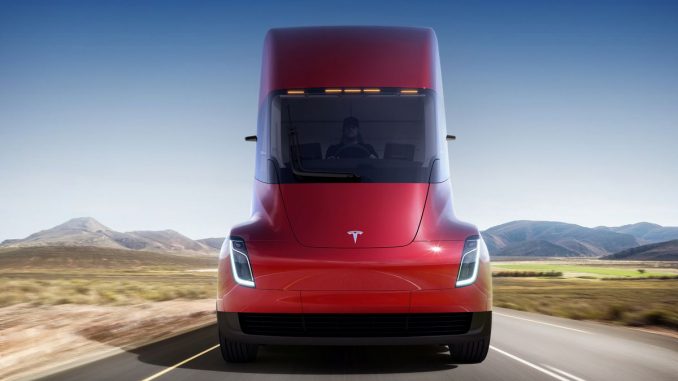 Karat Packaging, a maker of disposable foodservice products, announced it made an order for 10 Tesla Semi trucks. The announcement did not confirm when the ten Tesla Semi trucks would join the fleet
Based in Chino, California, Karat Packaging operates an 86 truck strong fleet that focuses on delivering their disposable foodservice product. However, in recent years the company expanded their operations to include third-party logistic services. This side of their business serves about 100 customers in California.
As the logistic side continues to grow, Karat wants to expand its operation from existing distribution centres. The company currently operates distribution points in Texas, New Jersey, South Carolina, and their hub out of California.
It is not clear if the Tesla Semi trucks will be used for the foodservice product side of the shop or the distribution side. Nor was it clear if the Tesla Semi would be part of the broader electrification of the companies fleet.
The Tesla Semi is a battery-powered semi-truck that is still in early production. Tesla believes that the truck will have a range of up to 500 miles (804 km) on a single charge. Other companies with orders include PepsiCo, Walmart and Pride Group Enterprises. The first Tesla Semi trucks will reportedly hit the road in Q4.