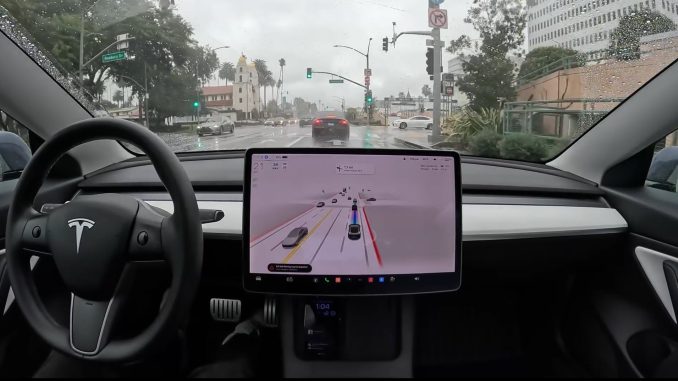 Tesla continuously releases updates for its Full Self-Driving (FSD) Beta software. Some testers will have a reason to look forward to the next update coming in January as it will eliminate a source of annoyance; steering wheel nags.
A previous update cracked down Autopilot cheat devices.
Tesla started FSD Beta on a cautious note with the software being far from complete, so the EV maker tried to ensure the testers used it appropriately by ensuring drivers kept their hands on the wheel. However, it soon became a source of annoyance as the system continuously nagged them to check if they were paying attention to the road.
With the software becoming better, there have been calls for the steering wheel nag to be retired. Tesla already has a method to check driver's concentration using the in-cabin camera to monitor the driver.
Tesla enthusiast @WholeMarsBlog suggested that FSD Beta testers will more than 10,000 miles under their belt should be allowed to turn the prompt off. Tesla CEO Elon Musk agreed to the suggestion. He also mentioned that an update coming in January would address it, but did not clarify if the threshold Tesla will use will be 10,000 miles, or whether it will also be 10,000km in Canada or converted to 16,093km. There is also the question of whether those accumulated miles must strictly be while using FSD Beta, or if Autopilot mileage will count towards that total.
With this request Tesla will now hopefully display how many miles have been driven using Autopilot and FSD, something which has been a long standing request amongst community members.
Agreed, update coming in Jan

— Elon Musk (@elonmusk) December 31, 2022
While it may appear like a simple issue to users, turning off such a prompt is not trivial to Tesla. It is the company's responsibility to ensure the driver assist is safe to use. Agreeing with it shows Tesla's confidence in FSD is increasing. The beta program has 285,000 participants in North America. Tesla has also been testing it in Europe for more than a year using its own employees.