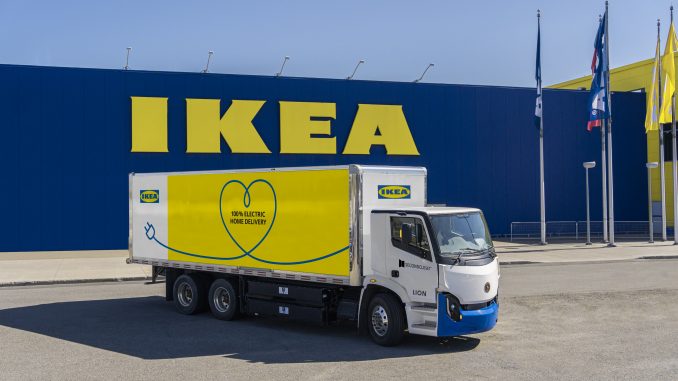 IKEA Canada has taken the first step toward achieving 100% zero-emission deliveries by 2025.
The company has teamed up with Second Closet, which will start incorporating zero-emission trucks for IKEA home deliveries.
For its partnership, Second Closet has purchased 15 zero-emission heavy-duty trucks from Lion Electric, a leading producer of all-electric medium and heavy-duty vehicles based in Quebec. 
These EV trucks will serve IKEA stores in Boucherville, Quebec, Etobicoke, Ontario, and Richmond, British Columbia. They are scheduled to begin shipping in the fall of 2021. With these delivery areas, IKEA will meet 20% of its zero-emissions delivery targets. It plans to achieve its target of becoming a circular and climate-positive company by 2030.
For more than a decade, IKEA Canada has been called one of the country's greenest employers. It has also earned the rare distinction of generating four times the energy that its operations and facilities consume, thanks to the renewable energy produced by its wind farms and rooftop solar panels.
The company supports electrification of transportation and has installed EV chargers in all 14 of its Canadian locations, with the goal of halving relative emissions from its employees and customers by 2030.