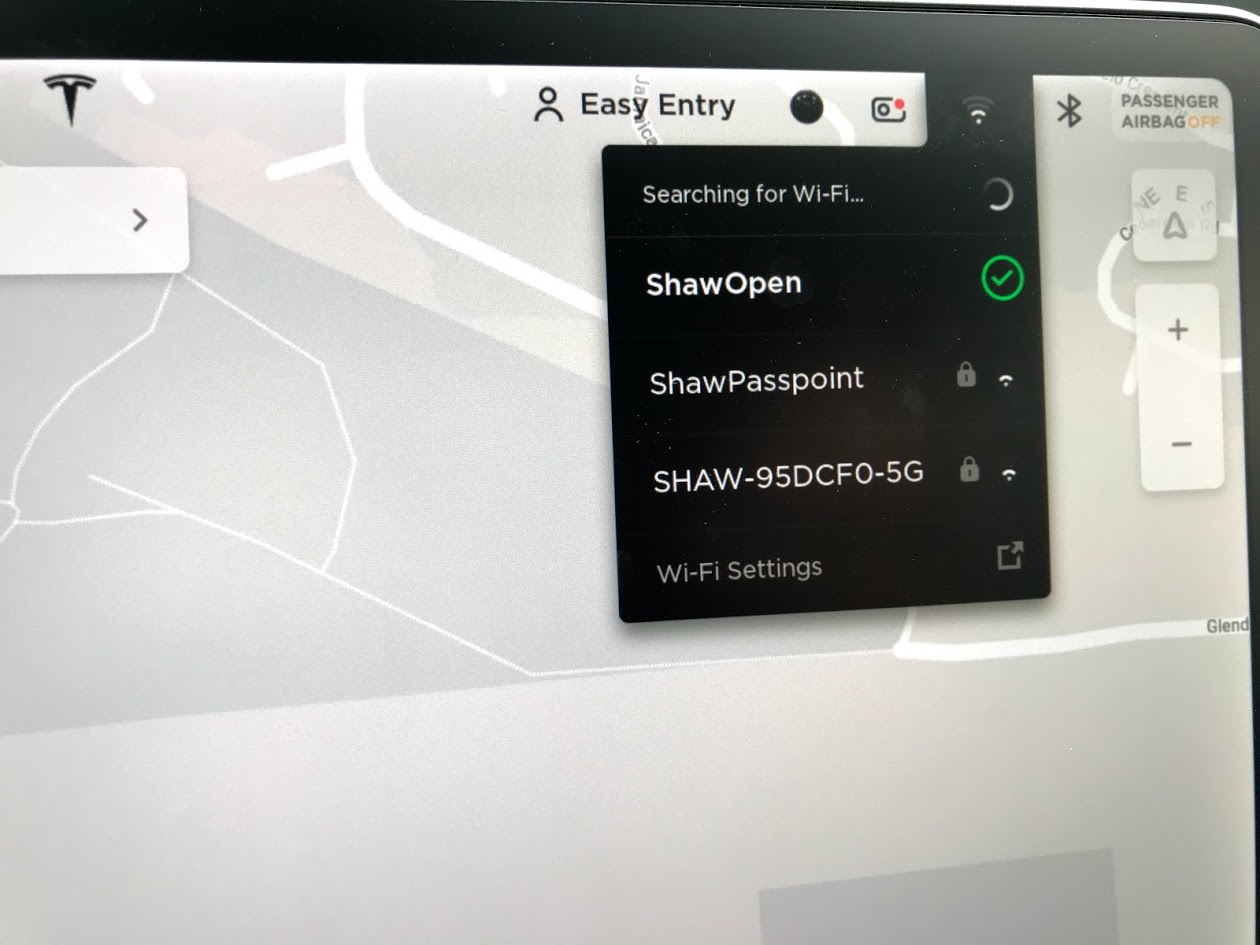 If you're in Canada and a Shaw internet subscriber, you can add your Tesla's MAC address to your account, so that whenever your Tesla is within range of one of Shaw's WiFi hotspots, it will connect to it, and go off LTE coverage. Not only will this allow your vehicle to update the software if there is an update pending, but you will also be able to use the Tesla Theatre and access Netflix and Youtube, as announced in the V10 software update yesterday.
Other internet providers across Canada may have similar services, and the instructions below are probably similar, but these instructions are for Shaw users specifically.
First, log in to your network admin page
Type in 10.0.0.1 in your internet browser, and hit Enter. This will take you to your network admin page. If you have never logged in before, your username and password will be admin and password respectively. Once logged in, you should be prompted to save a new password.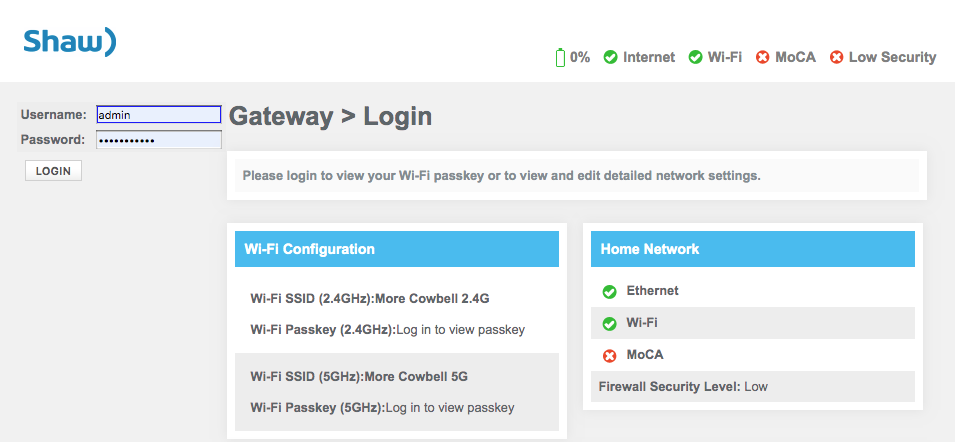 Second, click on "Connected Devices" in your sidebar
This will bring up a list of all devices connected to your Wi-Fi (blurred for privacy).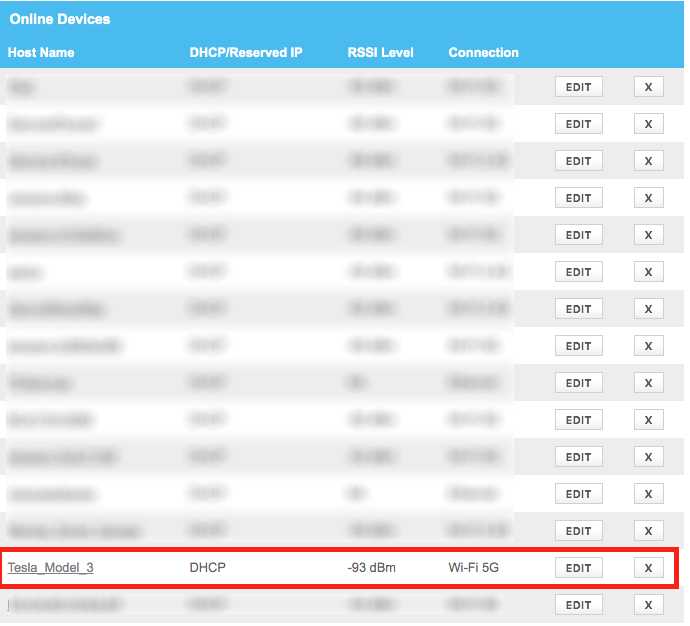 As you can see, your Tesla vehicle, in this case my Model 3, will appear in the list with a name of "Tesla_Model_3". If you have a Model X, it would likely appear as "Tesla_Model_X". Click on EDIT.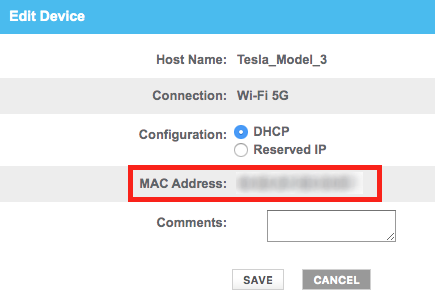 This will display the vehicles MAC address (blurred for privacy). Copy your MAC address. Then sign in to your My Shaw account, and under My Services click on "Manage Shaw Go WiFi devices".

Then you will want to click on "Add Device".

Then simply paste the MAC address you copied earlier, and give it any name you want, and click Save.
Now your Tesla vehicle will connect to Shaw Go WiFi whenever there is a signal within range. Happy WiFi hunting!