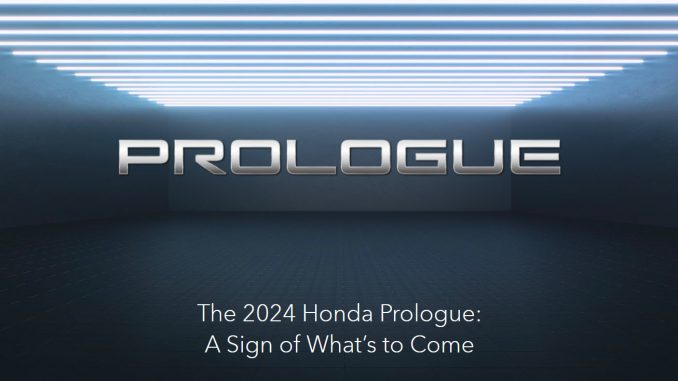 Honda has announced it plans to introduce its first electric SUV in North America by 2024, naming it the Prologue to signify their shift to electrification.
In a statement Monday, Honda said the Prologue will mark the beginning of the "new electrified era" that sees the company targeting to have 100% zero emission vehicle sales in North America by 2040.
"Our first volume Honda BEV will begin our transition to electrification and the name Honda Prologue signals the role it will play in leading to our zero-emission future," said Dave Gardner, executive vice president of American Honda. "The Prologue will provide our customers with a battery-electric SUV with the excellent functionality and packaging they've come to expect from Honda."
Unfortunately Honda provided no information on range, specs, price, or design of the electric SUV, but said more would details would be released "over the coming months.".
The Japanese automaker did say it will offer "versatility and driving range on par with our current lineup of rugged SUVs."
The Prologue will be the first of two upcoming electric SUVs, both set to launch in 2024. The second will be under the sister brand Acura, but both will use General Motors' (GM) Ultium battery cells and EV platform.
Honda said it plans to introduce its own 'e:Architecture' in the second half of the decade that will underpin their future lineup of electric vehicles.