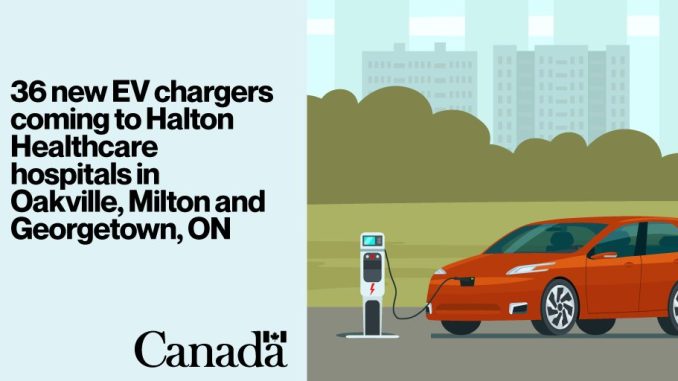 The Government of Canada announced this morning a $165,000 investment that has brought electric vehicle (EV) chargers to Ontario hospitals.
Funded through Natural Resources Canada's Zero-Emission Vehicle Infrastructure Program (ZEVIP), $165,000 was provided to Halton Healthcare to install 36 EV chargers at hospitals in Oakville, Milton and Georgetown, Ontario.
Halton Healthcare also contributed $168,500, for a total project cost of $333,500.
The chargers are Level 2, and have already been installed and are available for use.
"This investment in modern, Level 2 electric vehicle charging stations at all three of our hospitals demonstrates our commitment to making sustainability an essential part of our future. We thank the federal government for its support of infrastructure projects that advance climate sustainability in our communities," said Denise Hardenne President and CEO, Halton Healthcare
The project Halton Healthcare's Energy Conservation and Demand Management Plan, which encourages emission reductions by hospital staff and visitors.