Crews at Giga Texas appear to be focused on testing and calibrating the Model Y production line equipment ahead of the factory's imminent opening.
In a drone flyover of Giga Texas this morning by Joe Tegtmeyer, a large shipment of pre-assembled Model Y dashboards were seen being unloaded at the General Assembly area of the factory.
You might be wondering why Tesla would ship these dashboard out in the open like this leaving them susceptible to damage from the elements.
As pointed out by Tegtmeyer in his video, these were likely shipped in a container from the Fremont factory, before being unloaded on to this yard truck and driven over to the general assembly area of the factory.
This means they were only out in the open like this for a few hours at most, even if they are being installed in pre-production test cars.
Today's flyover also showed us that Tesla continues to test the stamping machines, which were fired up earlier this week. The dumpster now contains many more discarded Model Y parts.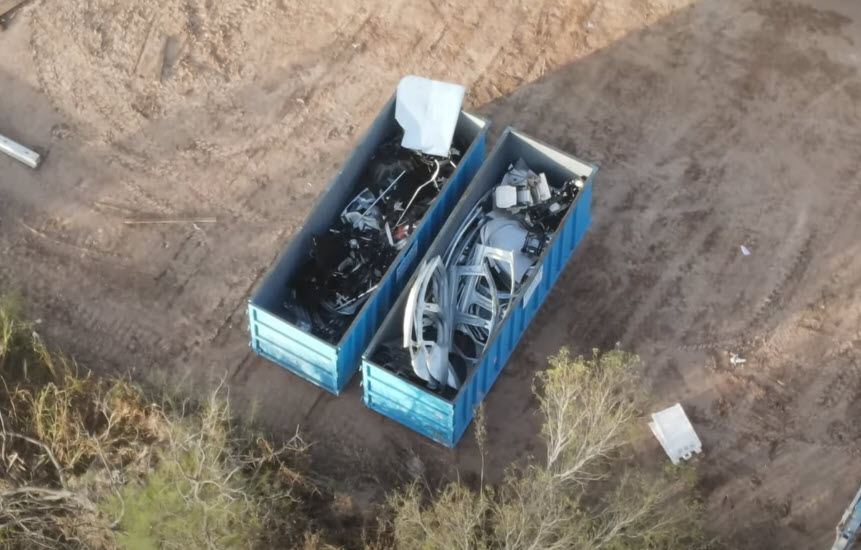 You can watch the full flyover of Giga Texas from December 8, 2021 below.