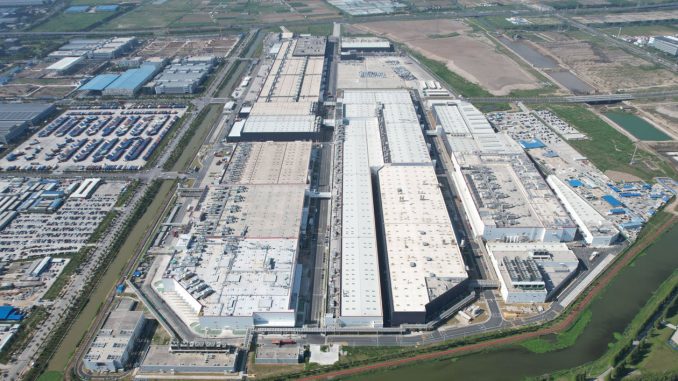 We finally have the numbers in from Tesla China and Giga Shanghai, and Tesla came up a little short in terms of expected deliveries.
As per the China Passenger Car Association, Tesla China delivered 28,217 vehicles in July.
With 8,461 vehicles for the domestic market and 19,756 vehicles for export.
Market analysts predicted that Tesla China would deliver around 30,000 vehicles in July.
Tesla MIC Jul
Wholesale: 28,217
Retail: 8,461
Export: 19.756
(CPCA) pic.twitter.com/1u1gxO23Wx

— Moneyball (@DKurac) August 9, 2022
Although this is a massive 64 per cent decrease in month-over-month deliveries, this is not a surprise for those who have been paying attention.
Giga Shanghai underwent significant upgrades to the facility in July to boost production.
These upgrades required the entire facility and specific lines to be shut down for some time.
Full facility shut down from July 1-4
Model Y production line shut down from July 1-18
Model 3 production line shut down from July 18 – August 8
https://twitter.com/SawyerMerritt/status/1556823983202394112
The actual numbers that we need to pay attention to are what comes in August for the Model Y and what comes out of the entire facility as of September.
As the facility will have the chance to show-off the new upgrades that should boost production and output.
However, the fact that Tesla China could still deliver 28,217 vehicles, with the facility down to half capacity, is a feat in itself.
*Edit* Corrected for deliveries from Tesla China, rather than production out of Giga Shanghai