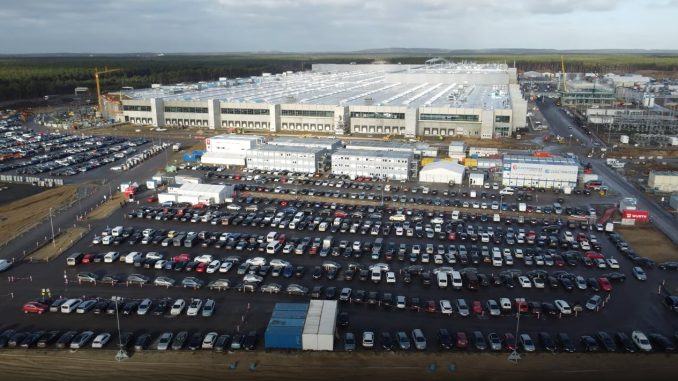 Germany's largest union IG Metall has announced employees at Tesla's Giga Berlin factory will elect their first works council on February 28, 2022.
IG Metall expressed concern about the timing of the election, as it estimates only one-sixth of the total workforce will have been hired by that point.
According to German labour law, only those who have been employed for a minimum of six months can stand for election. Since the factory is not fully operational, IG Metall fears this will lead to a works council dominated by those in management positions.
"Those hired so far do not represent the workforce as it will look when production begins or reaches full capacity," said Birgit Dietze, head of IG Metall's regional office for Berlin-Brandenburg-Saxony, where Tesla's factory is located (via Reuters).
Despite the concerns, the election results will be valid, and a new election can only be called if the number of employees has grown by more than 50% after two years.
The factory is nearing the end of construction, and is expected to be officially given the green light to begin production within the next few weeks.
Elon Musk has announced he will visit Germany in mid-February, leading many to believe the factory will open around that date.