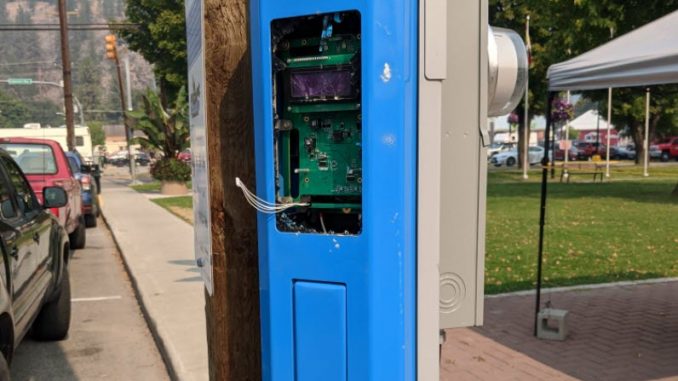 The City of Grand Forks, British Columbia is now without any public EV charging stations after they were vandalized and destroyed in the span of just 4 days.
On September 3, the EV charging station outside City Hall was vandalized, leaving the unit unusable and forcing city staff to remove it. Making it even worse is the fact this charger was only recently installed this summer at a cost of $4,000.
Then just 4 days later on September 7, the only other public EV charging station at Gyro Park was similarly vandalized, also rendering it unusable.
In both instances the vandals smashed the glass on the front of the unit, removing part of the screen. This is different than previous incidents of vandalism to EV chargers, where the cables are usually cut in order to steal the copper wiring and sell it for scrap.
It appears the vandals weren't just targeting the EV chargers, as nearby electrical infrastructure was also damaged in both incidents.
With both EV chargers out of service, residents and tourists will be unable to charge their vehicles within the city. According to Plugshare there are two EV chargers located a few minutes out of town, but one is only for motel guests, and the other has no check-ins, making us question its reliability.
Anyone with information on these senseless acts of vandalism are encourage to contact the Grand Forks RCMP at their non-emergency number (250) 442-8288.