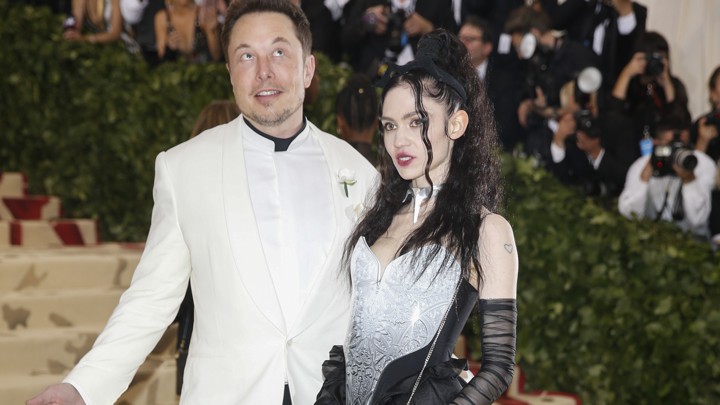 On Monday we saw Tesla CEO Elon Musk do a happy dance on stage at the ceremony to announce Model Y production in China, and to hand over the keys to the first public Model 3 owners. During his time on stage, he performed quite the dance, and now we maybe know why he was doing the happy dance.
At Tesla Giga Shanghai NSFW!! pic.twitter.com/1yrPyzJQGZ

— Elon Musk (@elonmusk) January 7, 2020
Musk has been dating 31 year old Canadian singer/performance artist Grimes (real name Claire Elise Boucher) since early 2018, and yesterday she announced on Instagram that she is pregnant with their first child together. The announcement came in the form of a topless photo of herself with a shadow of a fetus photoshopped onto her stomach.
Grimes originally posted an unedited NSFW version of the photo, which was later removed from Instagram for violating the platform's nudity standards (apparently men don't have nipples).
This will be Musk's 7th child, already having had 6 sons, including a pair of twins in 2004.