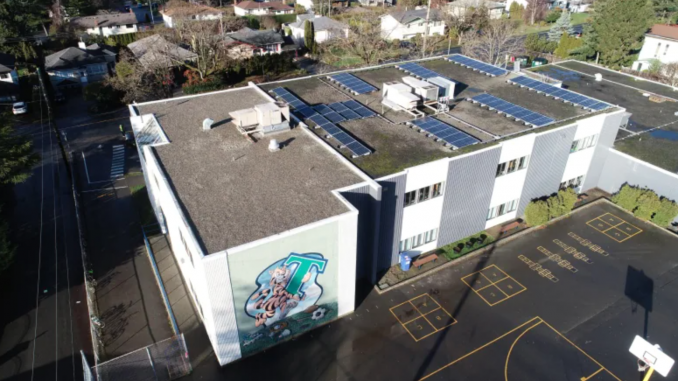 An elementary school in Victoria, British Columbia will soon be running on the power of sunshine after installing rooftop solar panels.
The $60,000 installation was recently completed at Torquay Elementary, which once connected to the grid will produce up to 25,000 watts of electricity.
Not only will the solar panels provide free electricity, it is also a great learning opportunity for the students in green energy. Teachers and students will be able to monitor real-time energy production and compare how it differs across seasons and years.
"Climate change and energy consumption is a really critical issue and this provides a very real world opportunity to look at what energy is being used," Watters told CBC. "Our teachers are very creative and I can see them using this, basically, in all aspects of the curriculum from math to science, obviously and all the way around."
Chair of the Greater Victoria School Board Jordan Watters says the solar panels will not be enough to power the entire school. He says the energy generation will be enough to reduce their electricity bills and help pay for the installation in the coming years.