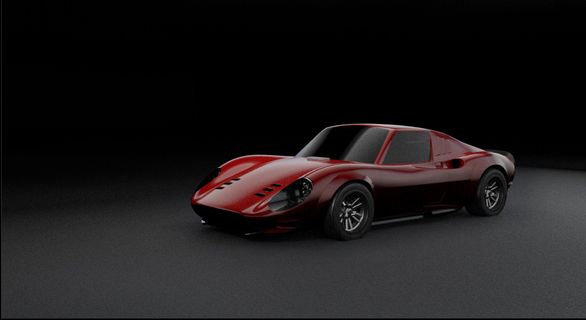 E-Cite Motors Group has picked Tesla as its electric motor and battery supplier for their first electric vehicle, the EV GT. The startup had previously picked Ford as a supplier, but ditched them after running into cost integration issues.
According to a press release by the company this morning, E-Cite will take the motors and batteries from Tesla and modify them to increase their performance. They plan to boost the horsepower and improve battery cooling.
E-Cite was going to use the 281 horsepower Ford Performance Eluminator motor, but with the switch the entry-level EV GT will now have 450 horsepower and 450Nm of torque. There will also be mid-level and performance versions, which will offer 540 horsepower and 600Nm of torque and 640 horsepower and 650 Nm of torque respectively.
The modified motors and batteries will have a 24-month or 50,000 mile warranty, a position the company is comfortable in taking considering Tesla's proven platform.
"After thoroughly evaluating all known potential options, the proven Tesla platform provides us with the best possible solution available. Using modified Tesla motors and batteries further reduces our engineering requirements, dramatically increases our performance capabilities, and due to shear economies of scale, reduces the cost of manufacturing that we can pass on to our customers. We also believe that customer confidence will be increased over using less proven platforms," COO Gene Langmesser said.
All variants of the EV GT are expected to have about 300 miles (482km) of range.
E-Cite says the switch will allow them to bring the EV GT to production and make the first deliveries for the 2023 model year, less than 12 months after the EV GT was first unveiled as a concept vehicle.
After the EV GT, the company hopes to launch an all-wheel drive, all electric Hypercar that is expected to have a top speed above 222 mph, an affordable EV sportscar, and a "super SUV truck." E-Cite has already submitted applications to the NHSTA for these three EVs.