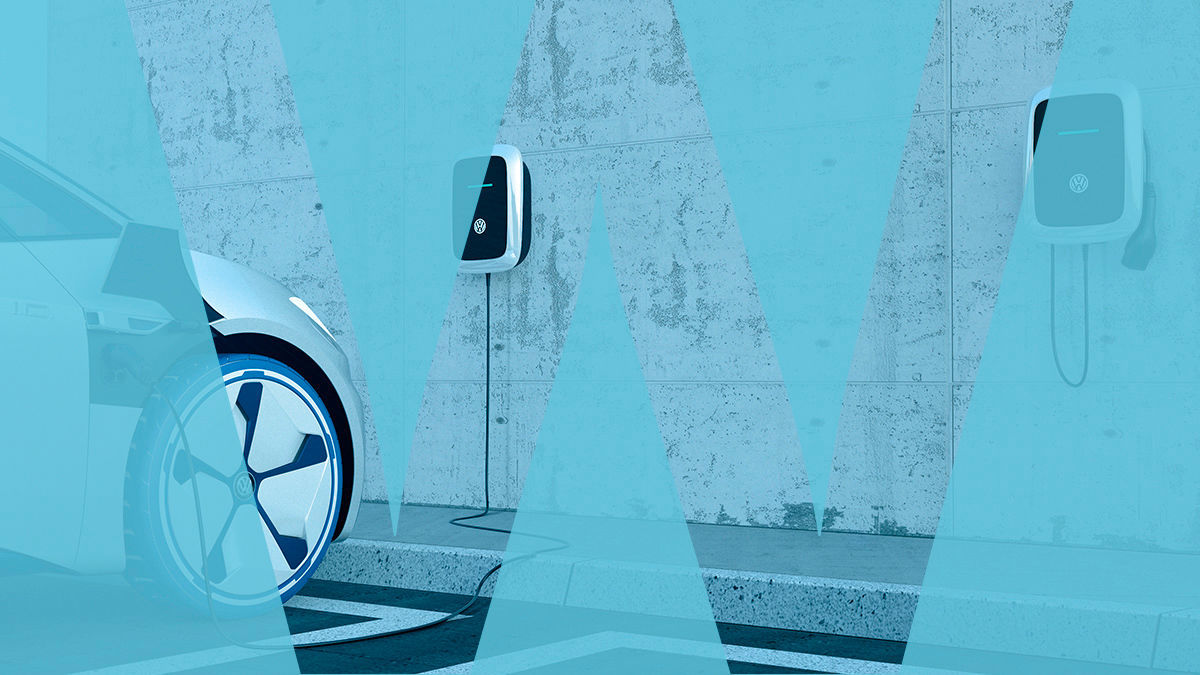 Volkswagen (VW) has had a bit of a rocky start to the launch of its ID (Intelligent Design) family of vehicles. The ID.3, the first electric vehicle (EV) to bare the name, has been delayed due to serious software issues.
Customers will reportedly be able to officially order their cars this week on June 17, 2020.
In anticipation of the delayed launch, expected for September, VW has started selling a home charging device in the United Kingdom (UK), where the ID.3 will be sold.
The device, known as the Wallbox, will come in three variations – the base ID. Charger, and two premium versions, the ID. Charge Connect, and ID. Charger Pro. Prices will range from €399 up to €849.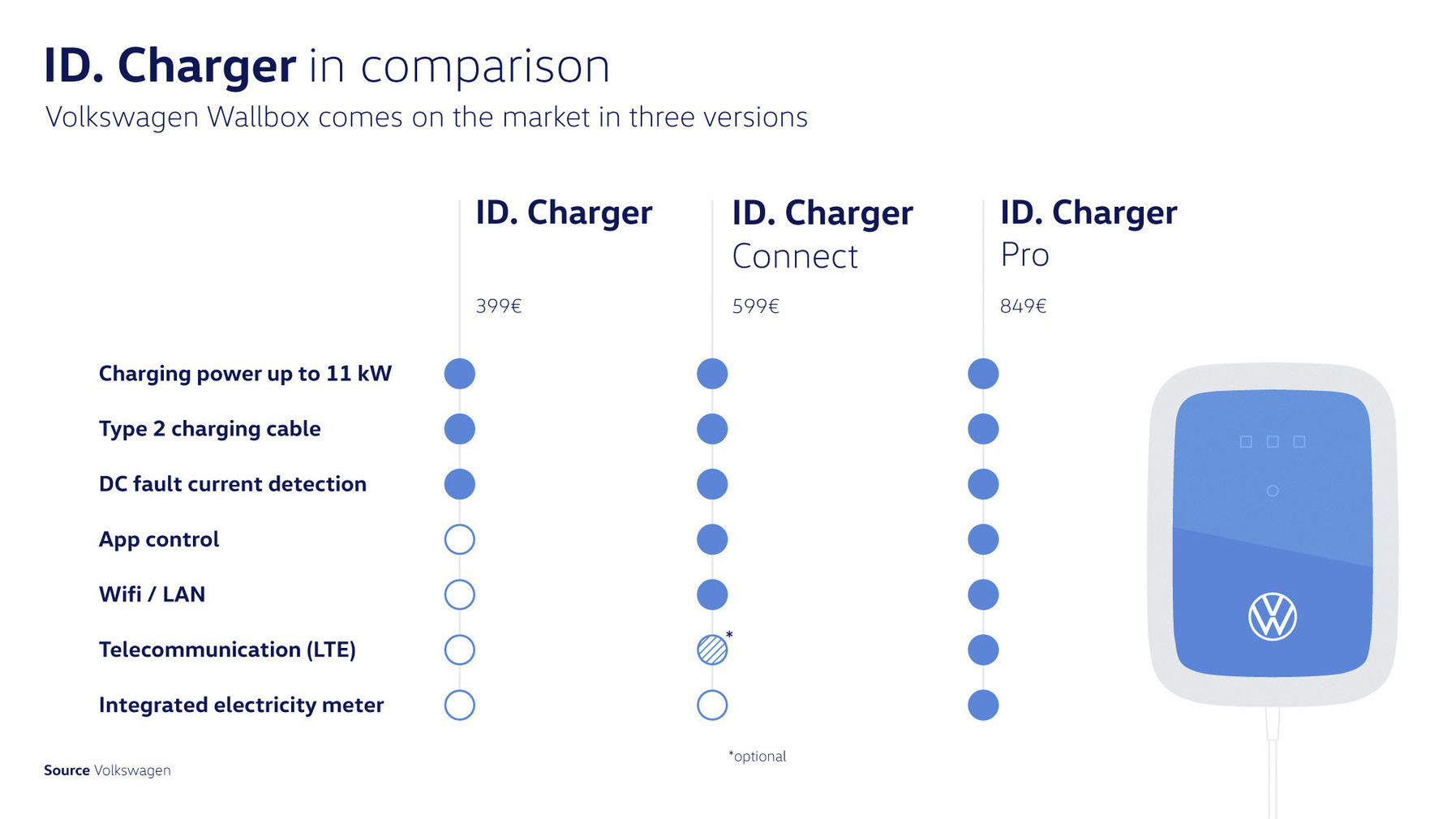 All three will deliver charging power up to 11kW, include a Type 2 charging cable, and have DC fault current detection.
The two permium versions will come with separate mobile app control with a built-in Wifi/LAN connection, similar to Tesla's V3 Wall Charger.
Images via VW