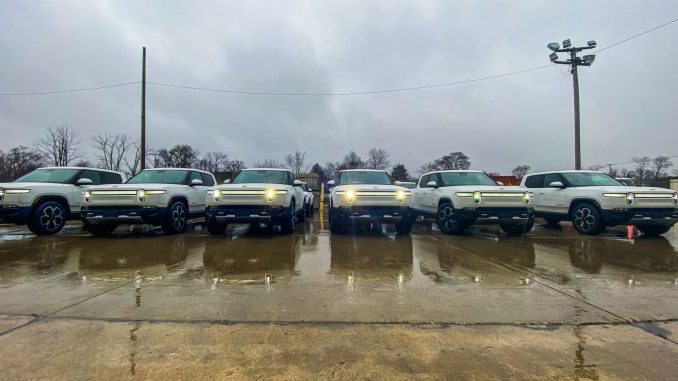 Even though Rivian was the first electric pickup truck to make it to market, we haven't seen many companies pick the Illinois-based automaker as their supplier of choice to transition their fleets to electric vehicles.
One company that has is Commonwealth Edison Company (ComEd), which recently added 15 R1T electric trucks to their fleet of service vehicles. ComEd also happens to be the largest electric utility provider in Illinois.
The company announced the acquisition on their social media channels like LinkedIn and Facebook, sharing several pictures of their new electric fleet while touting the benefits of their zero emission work trucks to residents of northern Illinois.
However, many Illinois residents were not happy with the purchase despite the benefits.
Many of the comments on the purchase were positive, with LinkedIn users replying with congratulatory messages, especially since two Illinois-based companies were supporting each other. "ComEd, you're buying local! That's excellent news and commitment to #IL," wrote Maurice Muia on LinkedIn.
That compared to many of the comments on Facebook which noted the high cost of the purchase. With starting prices nearing $100,000USD ComEd likely spent around $1.5 million to purchase the 15 Rivian trucks. That price tag was too high according to many who thought much less could have been spent on a truck with an internal combustion engine (ICE) and that the extra money should go towards lowering their electricity rates.
What those commenters are not taking into account is the lower service and maintenance costs for EVs, which also means more time the trucks are actually out on the road performing their jobs. This difference in high up front cost is often offset within the first few years of operation and savings become become even greater the longer they are in service.
Then of course there is the lower fuel costs compared to ICE trucks, which will be amplified for ComEd as they are an electricity provider themselves and will therefore be paying cheaper electricity rates than the average consumer.
California Department of Transportation (Caltrans) orders 399 Tesla Model 3 sedans