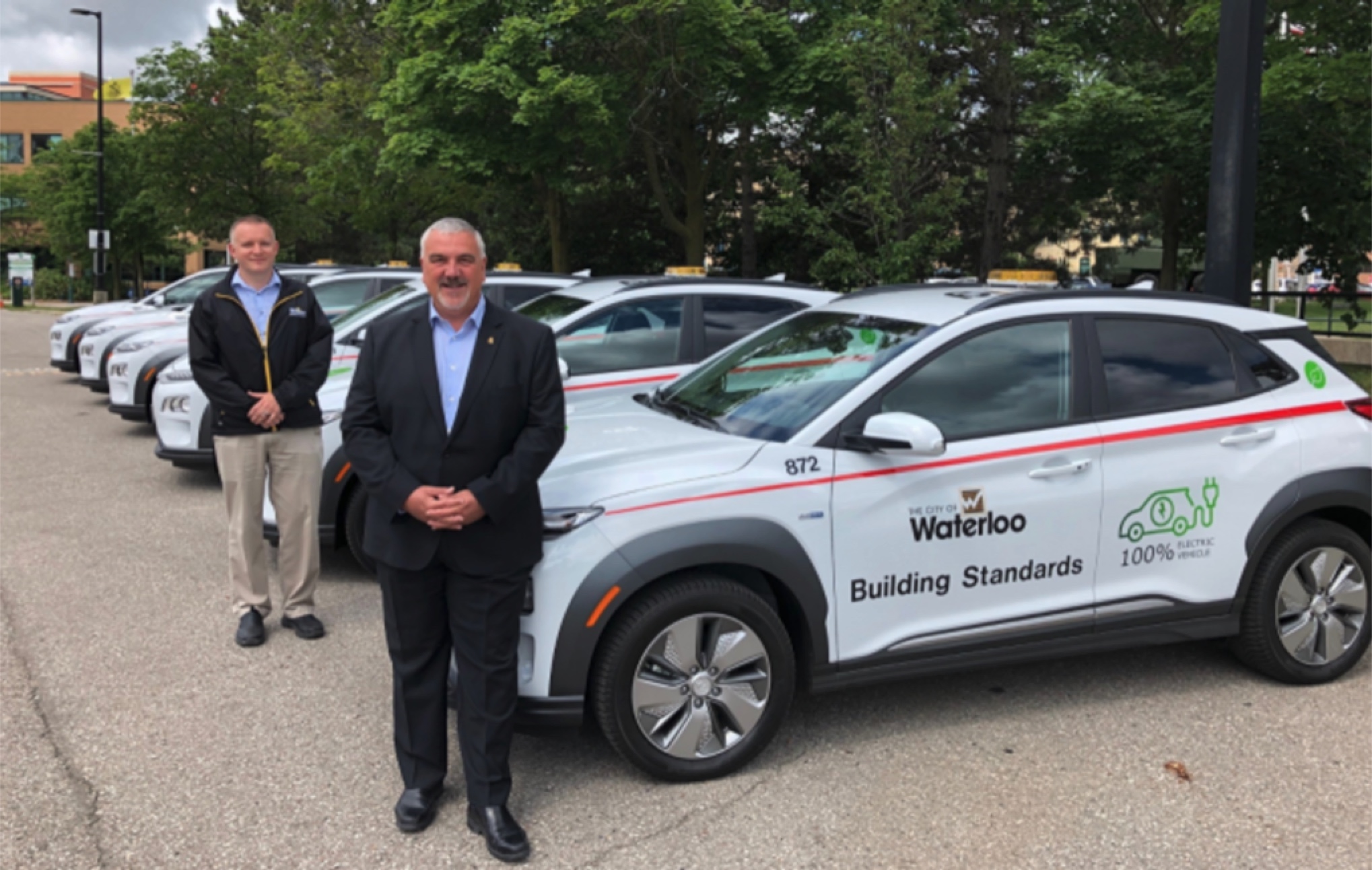 The City of Waterloo, Ontario announced yesterday it has taken a big step towards its goal of converting its entire fleet of light duty vehicles to electric.
Part of their plan to reduce greenhouse gas emissions by 80% by the year 2050, the City announced a purchase of six new Hyundia Kona electric vehicles (EVs).
With the purchase they are now able to convert their entire Building Standards inspection fleet to electric, a first in Ontario.
"We believe that this is the first building inspection fleet in Ontario to be entirely electric," said Mayor Dave Jaworsky in a press release. "Staff put a lot of effort into selecting a vehicle that would be environmentally friendly, cost effective, and still the right fit for the job."
The City has no plans to install Level 2 chargers and will instead rely on a standard 120v household plug to recharge the Kona's.
Based on the lower maintenance and fuel costs, the City expects to break even with the new fleet within 5 years or less.