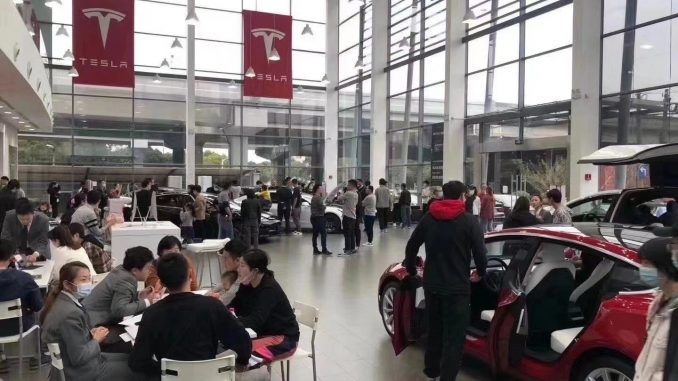 Tesla is getting a closer look from regulators in China over customer complaints about battery fires, unintended acceleration, and over-the-air (OTA) software update failures.
China's State Administration for Market Regulation made the announcement on its social media account on Monday. They said they were working with multiple other agencies and had met with Tesla "recently" to discuss the matter.
According to Reuters, Tesla was encouraged to follow the country's laws and protect consumer rights.
For its part, Tesla said they will cooperate and investigate any problems reported by owners.
"We will strictly abide by Chinese laws and regulations and always respect consumer rights," a company representative said in a text message, adding that Tesla accepted the guidance of the Chinese government departments.
This isn't the first time Tesla has had to answer to Chinese authorities. In October last year officials urged Tesla to recall Model S/X vehicles over suspension failures. Tesla voluntarily recalled the nearly 30,000 vehicles, but said it felt the recall was unnecessary.
U.S. authorities have already looked into claims of unintended acceleration. The NHTSA cleared Tesla last month, saying the fault lay with the drivers for accidentally using the accelerator instead of the brake pedal.