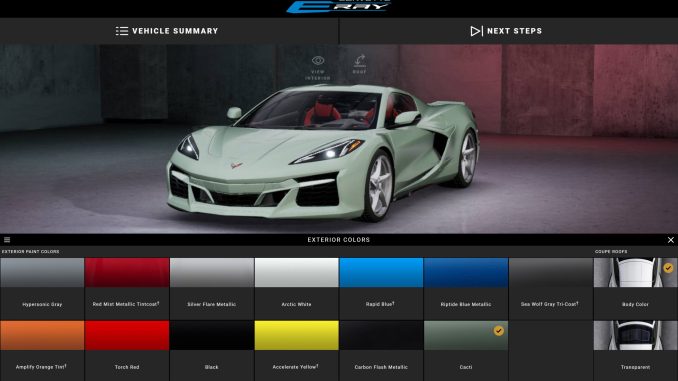 Carmakers prefer to keep their upcoming products under wraps until it is time for the big reveal. However, sometimes leaks happen, and the public becomes aware of what they are cooking up. Sometimes those leaks come from employees, and other times because of blunders by someone in the company who accidentally hits the wrong button and publishes something when they shouldn't.
Chevrolet is the latest company to suffer from the latter after its 2024 Corvette E-Ray accidentally became public knowledge.
The model, the first-ever hybrid, leaked when Chevy's online configurator accidentally showed the car's finished appearance. It also showed color and wheel options.
The gaffe was spotted by a user of the MidEngineCorvetteForum who was taking the online configurator for a spin.
Chevy quickly pulled off the images. However, it was too late, as fans had saved screenshots of the first Corvette all-wheel drive car.
The pictures show the rear design took some inspiration from the Z06, although there are two tailpipe pairs similar to the C8.
On the front, the E-Ray's bumper is also reminiscent of the Z06, although there is more color coding going on there.
Observers have noted there is no hint of a charging port, suggesting the E-Ray is not a plug-in hybrid. However, that would make the car different from competing hybrid sports cars that could plug in for a charge.
The small print on the configuration page indicates the E-Ray would be available by the summer of 2023. This means an early 2023 reveal may be in the works.