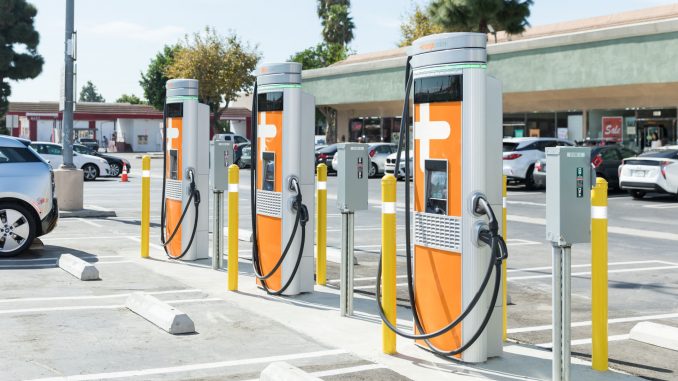 You may soon be able to add one more electric vehicle (EV) related company to the growing list going public through a special purpose acquisition company (SPAC).
Save with big discounts at your favourite Tesla accessories stores, like 10% off at Tesmanian, TesBros and Nikola Pro, plus many more. Coupon codes at DriveTeslaCanada.ca/deals.
ChargePoint, which operates the largest online network of independently owned EV charging stations, is reportedly close to securing a deal with Switchbank Energy Acquisition Corporation, reports Reuters.
If the deal goes through, it would value the company at more than $2 billion. An announcement could come as early as next week, but sources familiar with the matter said the deal could still collapse, and the terms may also change.
The market was quick to react to the news, with shares of Switchback rising so quickly trading was halted, before eventually ending the day up more than 27%.
ChargePoint was founded in 2017, and has a network of stations in 14 countries, including Canada. A recent funding round in August 2020 raised $127 million, giving the company a value of $1.37 billion.
Get 10% off at Tesloid.ca or Tesloid.com with coupon code DTC10 at checkout. Quality Tesla accessories with FREE shipping across Canada and the US.
Other EV related companies to go public or announce plans to go public through a SPAC include Nikola Motors, Lordstown Motors, Fisker, and XPeng Motors.