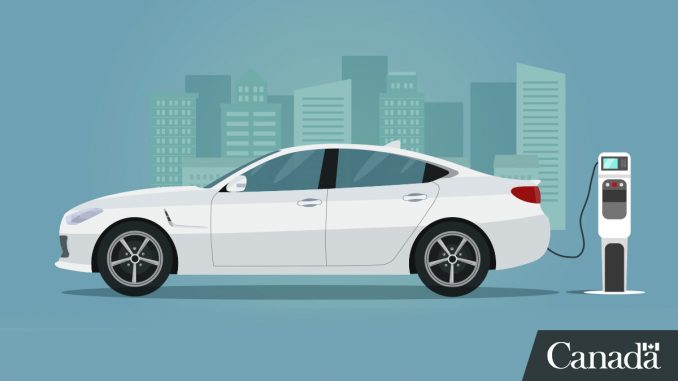 According to some of Canada's largest automakers, the federal government needs to be more ambitious and coordinated in its approach to adding electric vehicle charging infrastructure if it wants to meet its zero-emission vehicle sales targets.
The Canadian Vehicle Manufacturers Association (CVMA), which represents Ford, GM, and Stellantis, sent a list of suggestions to the federal government today, warning that EV adoption will be hampered unless Canadians have faith in public charging infrastructure.
The group of automakers said the federal Liberals vowed to install 50,000 extra charging stations by the end of 2026 during the last election, but that they have not offered a clear plan on where such stations should be built, reports CTV.
Canada has set a target to have 100% of new passenger vehicle sales being zero-emission by 2035. The government recently introduced new interim targets of at least 20% by 2026 and 60% by 2030.
Since 2015, Canada has committed $1 billion towards EV rebates and the construction of a coast-to-coast network of chargers. According to Natural Resources Canada, there are more than 6,000 public charging stations across the country, compared to about 12,000 gas stations.
NR Can says the investments made so far will result in more than 17,000 new charging stations. However, many of these have been slower Level 2 chargers which require several hours of being plugged in to recharge a battery, compared to the more expensive DC fast chargers which are more suitable and can take less than one hour to recharge depending on the station and the EV.