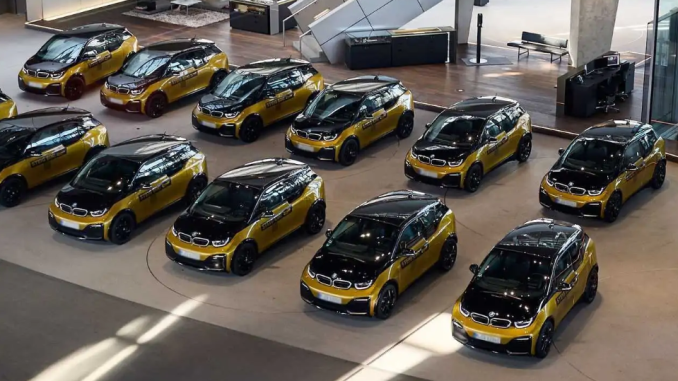 BMW is drawing the curtain on the i3, and the compact EV is going out in a trendy fashion. The last set of 18 i3s has a black and gold paint job.
BMW will spend $1 billion developing EV powertrains in Europe.
During the i3's production in the last eight years, BMW sold more than 250,000 units in 74 different countries. The i3 comes as a PHEV and EV and has enjoyed popularity as an electric city car.
The top trim i3 starts at $48,645 in the US.
Customers will ironically be able to pick the 18 last i3 from BMW's Munich Museum.
BMW released the following to mark the end of the i3 era:
"At the start of its series production eight and a half years ago, it was considered a visionary and exotic. Since then, the compact vehicle with electric drive has established itself as a pioneer for locally emission-free driving pleasure and holistic sustainability."
Meanwhile, the i3 branding will continue in China, where it is the electrified version of the 3-series.
BMW has more than a few reasons to focus on EVs. The company's sales fell off for most of its models, except electric cars.