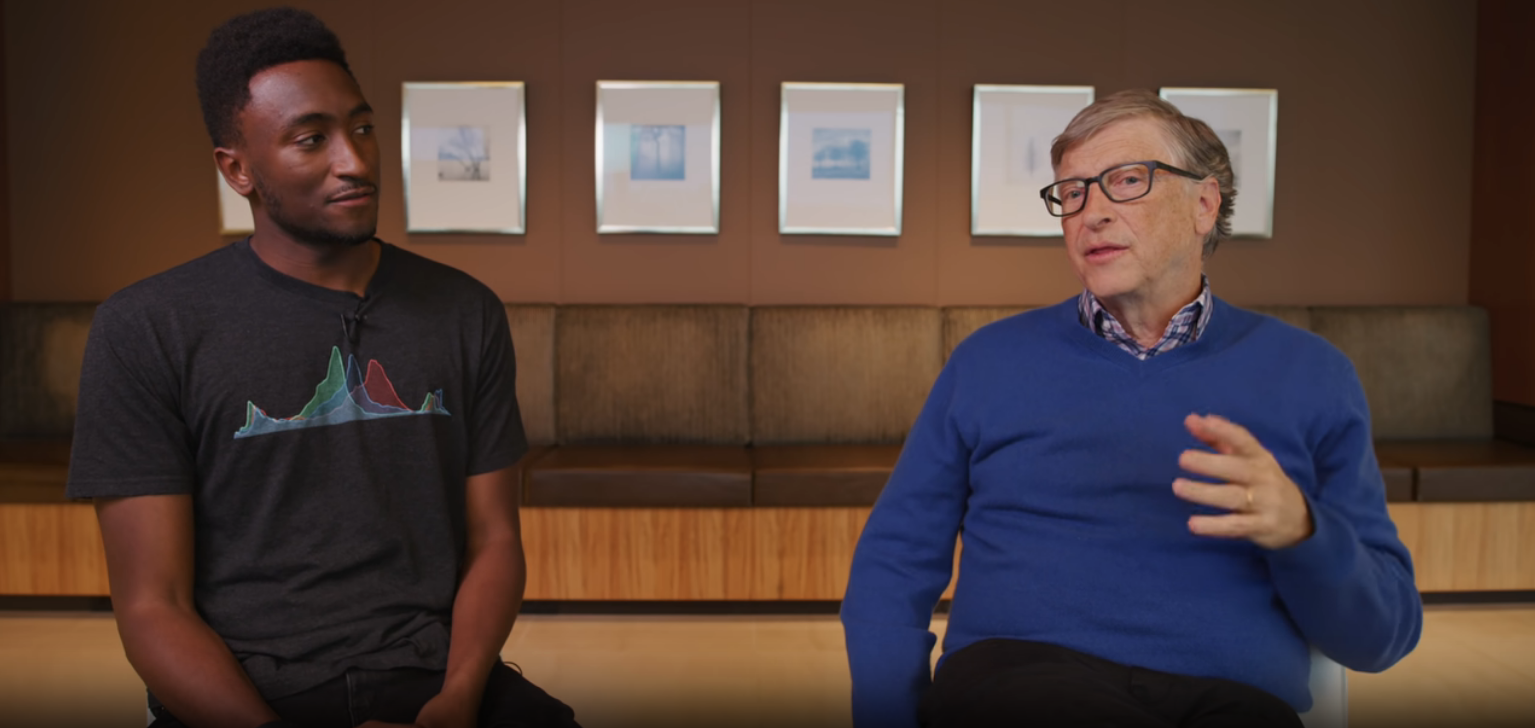 Tesla fan and YouTuber Marques Brownlee recently had a chance to sit down with former Microsoft CEO Bill Gates and discuss all things tech in 2020. One of the obvious topics that came up during their conversation was around electric vehicles (EV's), with Gates revealing he had just purchased his first EV.
Brownlee begins by asking Gates about Tesla's dominance in the EV market, a similar situation Microsoft found itself in during its prime. Gates admits that Tesla produces the best electric vehicles, and is the catalyst behind the large number of EV's entering the market – Tesla made electric vehicles cool.
Despite this, Gates also revealed he himself had recently purchased his first EV, and it wasn't a Tesla, but instead a Porsche Taycan. He says that most consumers still have range anxiety, and mass adoption won't arrive until the cars can travel as far as their gas equivalents (hint: they already can) and can fill up as quickly as well (hint: plugging in at home is quicker and easier).
Related: Porsche Taycan allegedly explodes and catches fire, burning down garage [Video]
Range anxiety should not be an issue for the vast majority of consumers in Canada. Plugging your car in every night after getting home will give you a "full tank" in the morning. A lot of EV's today get over 300kms of range on a single charge, more than enough for the average daily commute in Canada which is 22.8km one way, according to Statistics Canada.
Then of course there are Tesla vehicles, which are the most efficient EV's on the market today. Just last week Tesla updated the range on the Model S Long Range Plus to 627km on a single charge.
The segment on emissions and electric vehicles begins at about the 2m30s mark, and goes on until about 8 minutes. Check it out below.