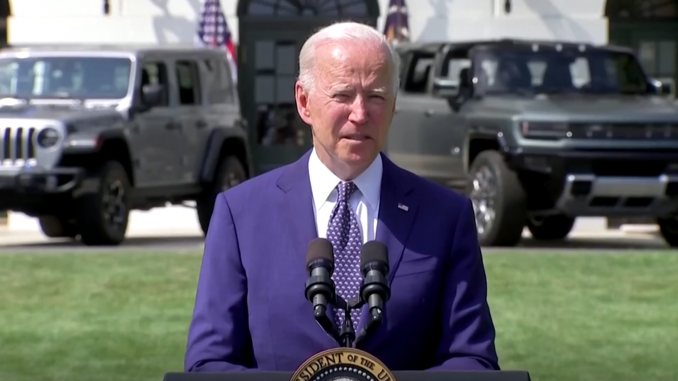 United States President Joe Biden has repeatedly avoided mentioning Tesla and CEO Elon Musk when talking about the electric vehicle (EV) revolution in the US.
The lack of acknowledgment is largely the result of the influence the United Auto Workers (UAW) union has over the administration, a group which despite years of efforts has failed to unionize workers at Tesla's Fremont factory.
Now it appears the administration is finally willing to consult with Musk, but on matters related to solving the semiconductor supply chain shortages.
Commerce Secretary Gina Raimondo said in an interview with CNBC on Thursday they want Musk's help because Tesla successfully navigated the shortage, adding that legacy automakers were still "learning quickly" how to overcome it.
Raimondo also said Musk's feeling shouldn't be hurt and that he should help the administration tackle the problem.
"None of this is personal. These issues are way too important for anyone to have, you know, feelings hurt. Like – let's just do the work. And as I said, anyone who has good ideas or is willing to help us, absolutely we want the help," Raimondo said. (via Bloomberg)
The repeated snubs appears to have reached a crescendo recently. A Change.org petition asking for the Biden Administration to acknowledge Tesla's EV leadership has more than 50,000 signatures.
A large billboard ad has also appeared near New York's Times Square asking Biden to "Just say it."
UPDATE 11:45am PST: Here is a short segment of the interview.
. @MelissaLeeCNBC asks @SecRaimondo: Should @ElonMusk be by his phone expecting your phone call?

"Yeah, absolutely." pic.twitter.com/LOuLfgdMIz

— Squawk Box (@SquawkCNBC) February 3, 2022