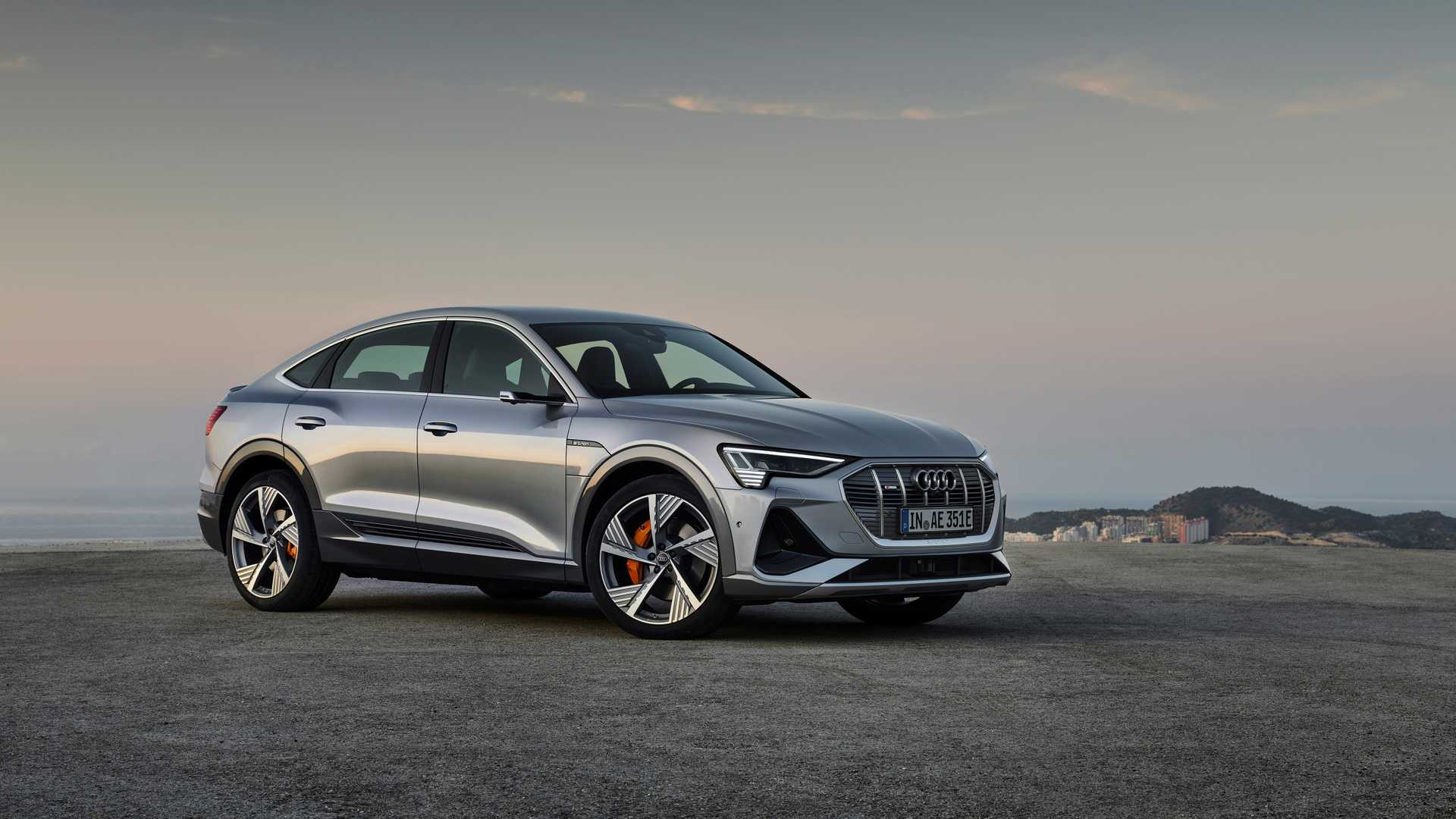 If you're an Audi fan, you will soon have another EV options, as the automaker debuted the new e-tron Sportback at the LA Auto Show this week.
The new e-tron Sportback, which will be available in Europe in early 2020 and North America in mid-2020, will feature the same 300 kW (402 hp) powertrain found in the e-tron SUV. Buyers in Europe will get two battery options, a 71 kWh pack and a 95 kWh battery, with North American buyers only getting the latter.
Some of the features of the new Sportback that North American customers won't get to enjoy include the new side-view cameras instead of mirrors. There will also be no digital matrix LED headlights, which is explained in the press release from Audi.
"On freeways, the lane light creates a carpet of light that illuminates the driver's own lane brightly and adjusts dynamically when he or she changes lane. In this way, it improves the driver's awareness of the relevant lane and contributes to improved road safety. In addition, the orientation light uses darkened areas masked out from the light beam to predictively show the vehicle's position in the lane, thereby supporting—especially on narrow roads or in highway construction zones—the safe lane centering assist. The marking light function is also used in conjunction with the optional night vision assist. The light automatically draws attention to any pedestrians it detects, thereby reducing the danger of overlooking pedestrians in the immediate vicinity of the lane."
Pricing for North American hasn't been announced, but based on European pricing it should start around the $80,000-$90,000 mark.