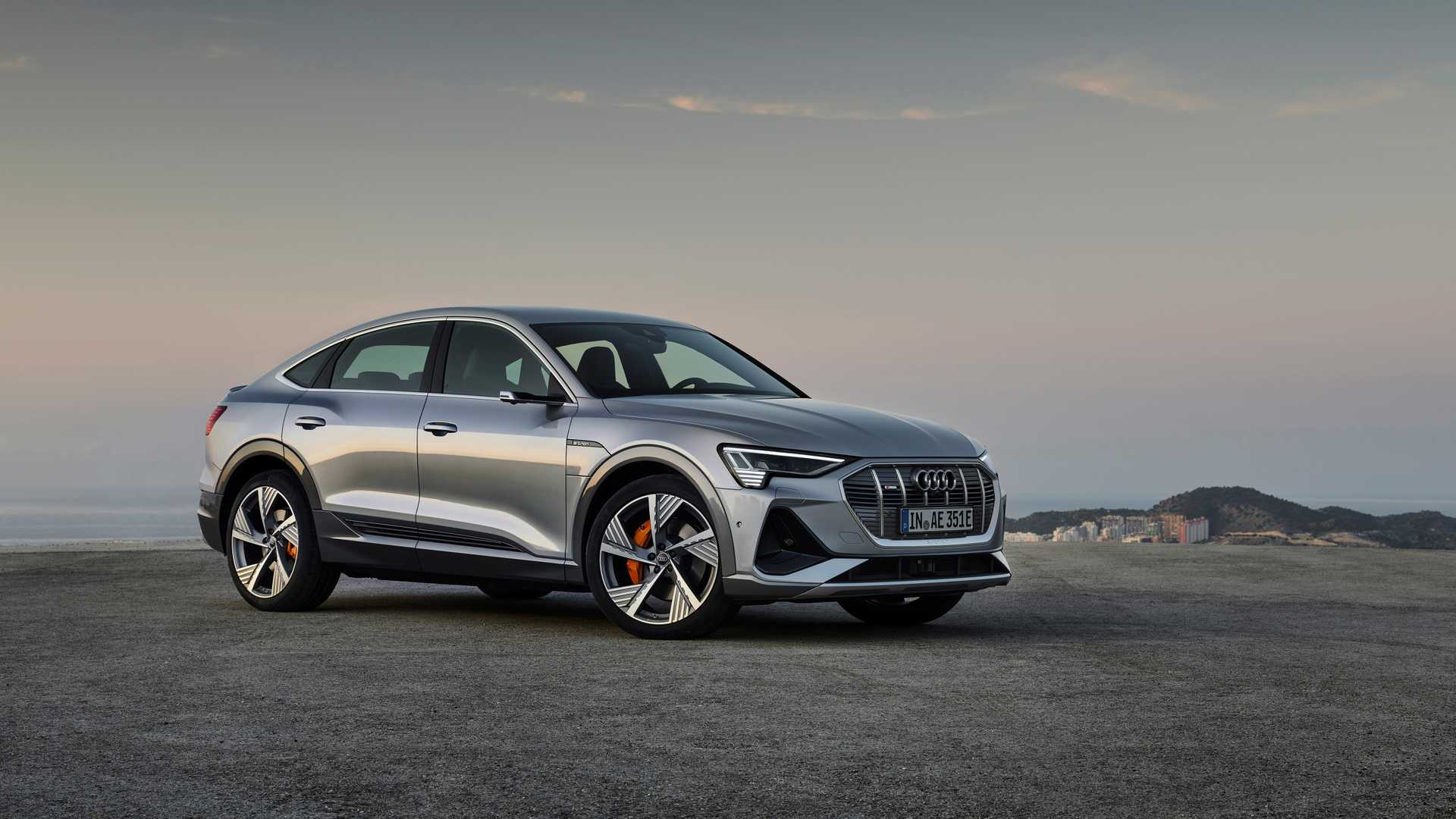 As the coronavirus outbreak continues to disrupt the auto industry with factory shutdowns, Audi Canada has announced the new e-tron Sportback is still on schedule to be released in Canada in the second half of 2020.
The e-tron Sportback is a sleeker, sportier coupe version of the e-tron SUV already on Canadian streets. It will come with a 95kWh battery pack giving it an estimated range of 218 miles (350km), according to the EPA.
While the battery pack is 95kWh, Audi says it is engineered to only use 86.5kWh (or 91%) of the total battery capacity. This allows it to optimize the life of the battery, and also improve repeatable performance and increase peak charging power during the charging cycle.
North American customers will get a slightly different e-tron Sportback than their European counterparts. Some of the parts that won't appear here include regular side-view mirrors instead of side-view cameras, and also no digital matrix LED headlights, which Audi explains as follows:
"On freeways, the lane light creates a carpet of light that illuminates the driver's own lane brightly and adjusts dynamically when he or she changes lane. In this way, it improves the driver's awareness of the relevant lane and contributes to improved road safety. In addition, the orientation light uses darkened areas masked out from the light beam to predictively show the vehicle's position in the lane, thereby supporting—especially on narrow roads or in highway construction zones—the safe lane centering assist. The marking light function is also used in conjunction with the optional night vision assist. The light automatically draws attention to any pedestrians it detects, thereby reducing the danger of overlooking pedestrians in the immediate vicinity of the lane."
It comes in three configurations, the Progressiv, 55 quattro Progressiv, and 55 quattro Technik, ranging in price from $93,400 for the base model, up to $111,500 for the top-of-the-line Technik model.
These prices are before options, which can easily add an additional $20,000-$30,000+ on top of the base price.
h/t [Automotive News Canada]