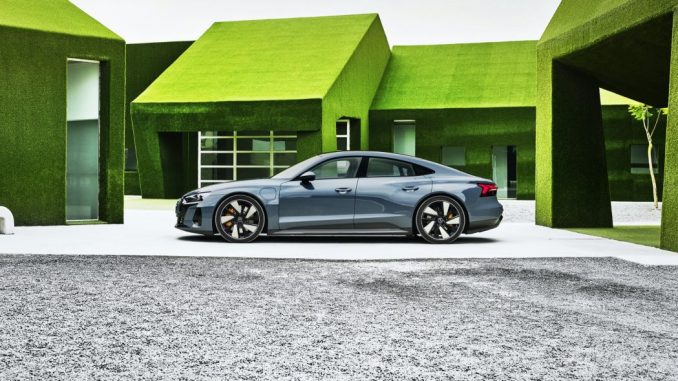 For those lucky enough to get their hands on a 2022 Audi e-tron GT or RS e-tron GT, you will also get two years of DC fast-charging for free. The deal is part of a partnership between Volkswagen Group Canada and Electrify Canada.
Electrify Canada currently has 26 stations located on major routes in BC and Alberta and within the Windsor-Montreal corridor. More stations are coming online across the country by the end of 2021.
The free charging with Electrify Canada is capped to 30 minutes per sessions but has unlimited kilowatts for two years.
A single 30-minute session should provide Audi drivers with approximately 290 km of range for the e-tron GT.
US owners get a few more perks than those of us north of the border. US owners receive three years of free DC fast-charging at the 800 Electricity America stations.
The company plans to have almost 3500 chargers by the end of 2021 installed in the US.
Additionally, US owners have access to turn-key solutions for in-home charging. These turn-key solutions are the NEWA power outlet upgrade and the Electrify America's HomeStation.
The company did not announce if Canadian owners would have access to the turn-key installations services or Electrify America chargers with the deal.