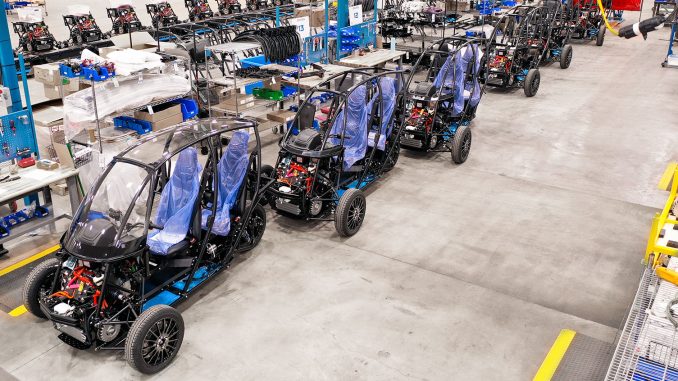 Electric vehicle (EV) maker Arcimoto announced on Wednesday it has shut down production at its factory in Oregon, saying that they are nearly out of money. To help try and keep them afloat the company said in a regulatory filing it was moving to sell additional shares and that they may have to enter bankruptcy protection.
According to the regulatory filing Arcimoto (FUV) is selling $12 million in additional shares at $3 each, a figure that was less than half of the company's trading value at the close of markets on Tuesday. The company added however that it would still need "substantial" additional funding, warning that it may not be available "on acceptable terms."
As a result the stock plunged more than 50% and is currently hovering around $2.50 per share.
"We have halted our production of vehicles and will require substantial additional funding to resume production, which may not be available to us on acceptable terms, or at a l, and, if not so available, we will be required to cease our operations and/or seek bankruptcy protection."
Arcimoto makes a three-wheel electric vehicle (EV) it calls the Fun Utility Vehicle (FUV) at its facility in Eugene, Oregon which opened early last year in the midst of the pandemic. Due to its limited mass-market appeal the company has struggled to increase sales, delivering just 115 FUVs to customers over the last six months, and making only 252 during that same time period.
The company attempted to expand the market for the FUV to first responders, creating a prototype 'Rapid Responder' that was intended for use by police, fire departments, campus security teams and others. It also created the 'Deliverator' aimed at last and local mile deliveries.
Arcimoto recently had a valuation of more than $1 billion. After Wednesday's announcement that value has plunged to around $6.5 million.
You can read the full regulatory filing below.
0001213900-23-003099