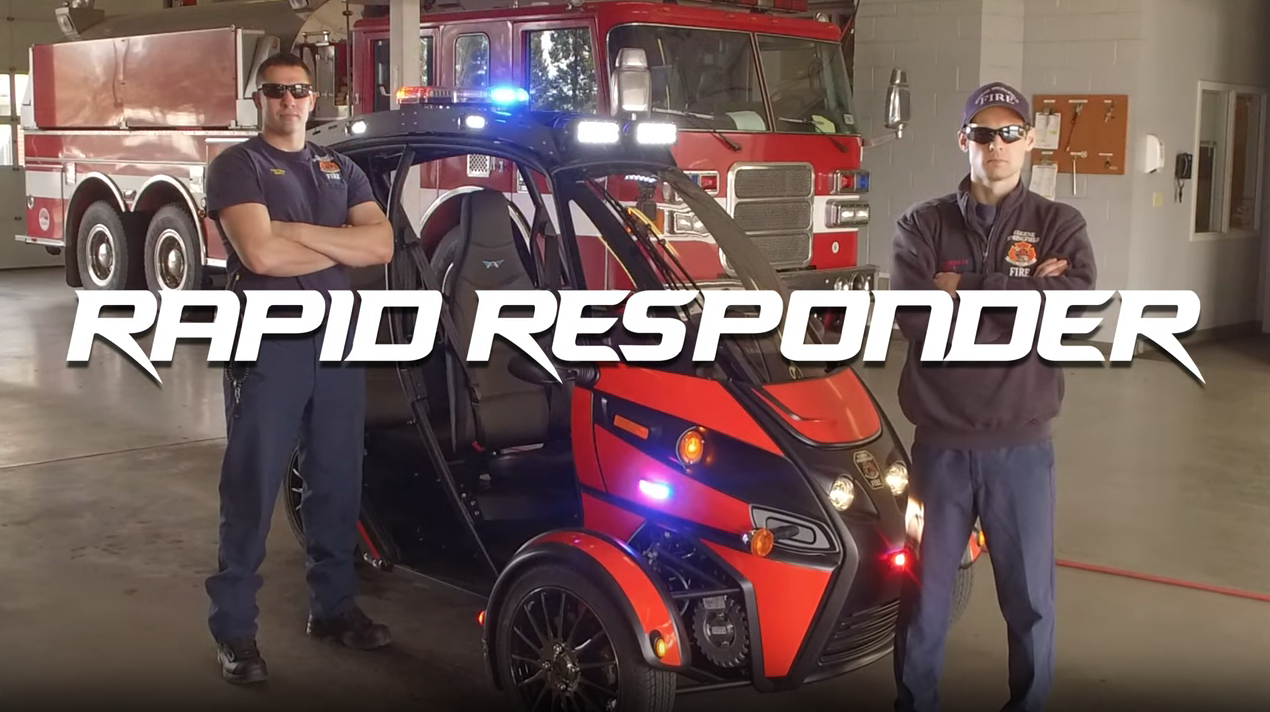 The 'Rapid Responder' is a prototype electric vehicle (EV) that is going to be hitting the streets of Eugene, Oregon soon as part of a pilot testing program with first responders.
Oregon-based Arcimoto created the Rapid Responder, which is a fully electric three-wheel two seater that can reach up to 120km/h (75mph). It is equipped with a lithium ion battery that provides a range of 160km (100 miles) and can fully recharge in 4 hours using a 240 volt charger (or 8 hours with a conventional 120v outlet).
The EV will come equipped with a rear cargo area, roof racks where first responders can store equipment, a 360-degree light, and the standard light bars and sirens to make sure people can hear you coming. Which is important since it's electric and obviously silent otherwise.
That silence is also being touted as an advantage by the company, which says it will help with radio communication not being interrupted by the conventional and loud gas or diesel engines in fire trucks.
Based on data from their calls in 2019, the Eugene Fire Departments estimates it could have used the Rapid Responder in as many as 40,000 emergency calls.
Arcimoto will market the vehicle to not only fire departments, but other first responders like police and campus security. An obvious benefit for both would be the ability of the EV to fit into smaller laneways and alleys, and other places ambulances and fire trucks could never go.
Production of the Rapid Responder will begin later this year.

Source: Arcimoto, Business Insider