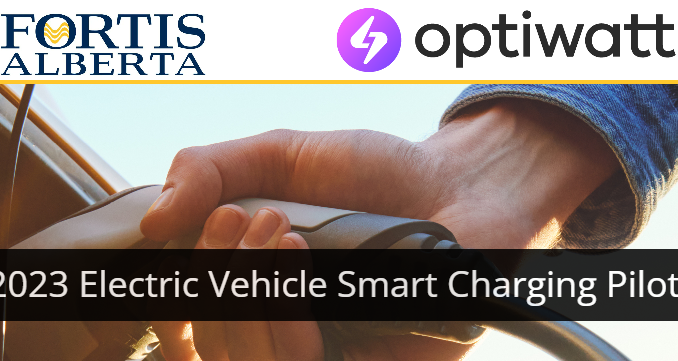 Optiwatt and Fortis Alberta are conducting an Electric Vehicle Smart Charging Pilot program and are looking for another 100 EV owners to join by March 31, 2023. If you sign up you can earn up to $150 for participating. 
If you are interested simply visit this link to enroll. All you need to do is connect your EV with the Optiwatt mobile app, and Optiwatt will automatically handle the rest. You will receive a $50 reward after enrolment and a $100 reward at the end of the pilot after completing the final customer survey.
There are limited spots remaining in the program, which is only available to customers in the Fortis Alberta service area. The pilot program will last one year during which time you charging data will be analyzed to understand the impacts of EV charging on system demand, including how managed charging can limit cost and optimize the grid.
"The data gathered will help us understand vehicle charging requirements of our customers. It will also demonstrate the opportunity for active managed charging to mitigate grid impacts, reduce carbon impacts, and save customers money; costs that directly impact the transmission and distribution fees on Albertan's utility bill," says Curtis Eck, Vice President of Engineering at Fortis Alberta.
Anyone can still register your EV and download the Optiwatt mobile app. Everything is 100% free, works with any car charger or plug, and is a must-have improvement to your electric vehicle. You can track how much you spend charging your EV, automatically schedules your EV to charge during the cheapest energy rates, and much more.