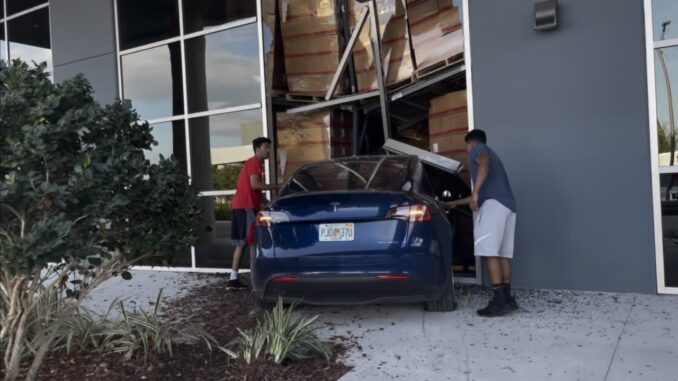 The Tesla Model Y is a fast car and one that should not be underestimated. That is especially true when put in the hands of an inexperienced driver attempting to do a high speed run over a series of bumps in the road.
That was the case recently in Florida, where the young driver of a blue Model Y lost control and ended up crashing into the side of a building.
There is not much information to go on, but based on the video posted to YouTube it appears as though a group of young 'vloggers' were attempting to catch some air in the Model Y at high speed. What the driver didn't seem to realize is applying the brakes doesn't actually slow the car down when all four tires are in the air.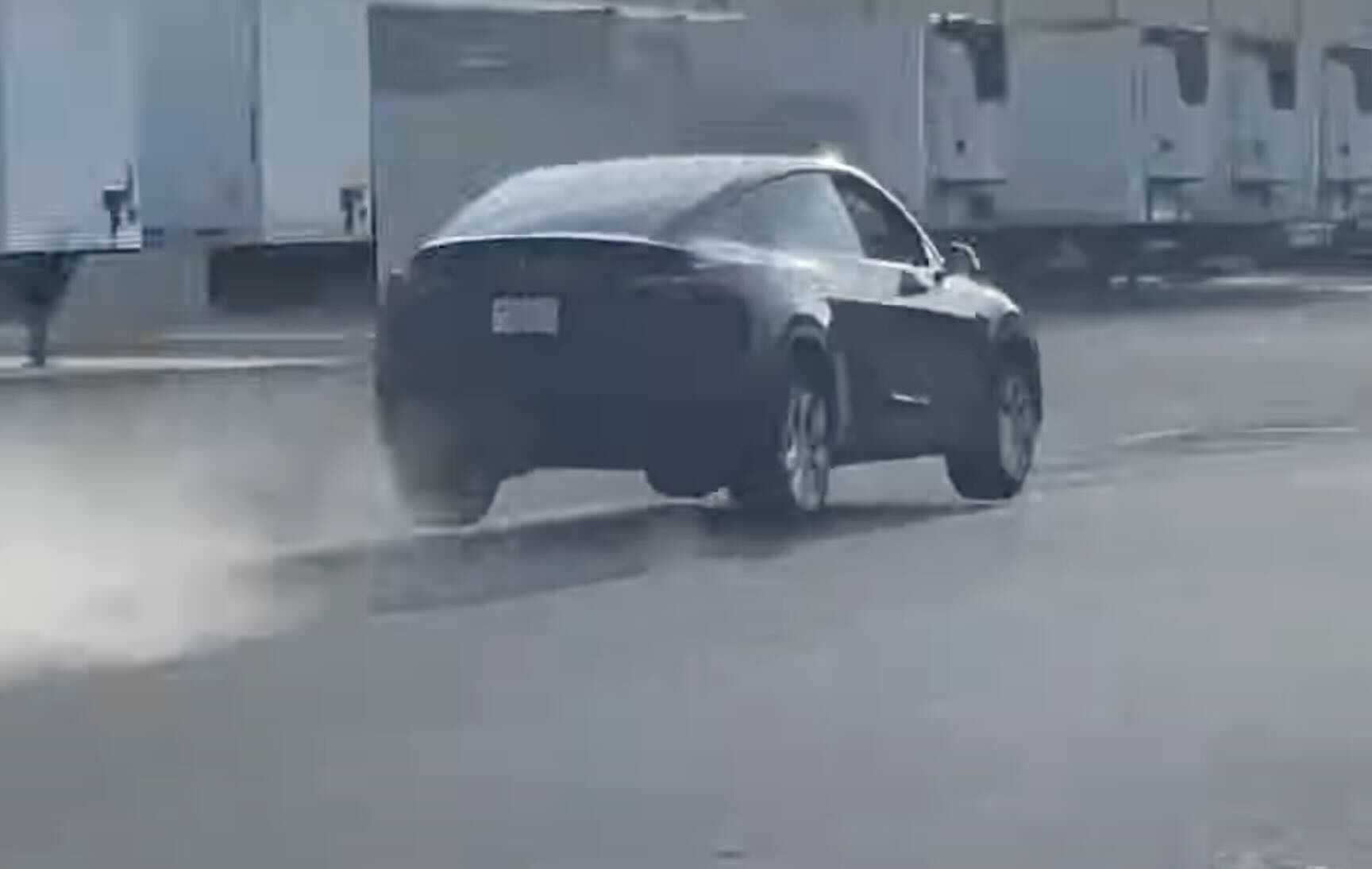 As a result he underestimates how fast he is going and how much room he has to come to a complete stop. He misjudges it badly and ends up careening through a bush before smashing into the side of a building.
Fortunately it appears as though this stunt was performed when there was nobody around, and no other cars in the parking lot, so the only damage and injuries are to the Model Y, the building, and the driver's ego.
You can check out the full video below, and as a reminder, don't try this at home. The video can't be viewed on our website, so you'll have to visit YouTube to see it.
https://www.youtube.com/watch?v=B4NiIHHgwew