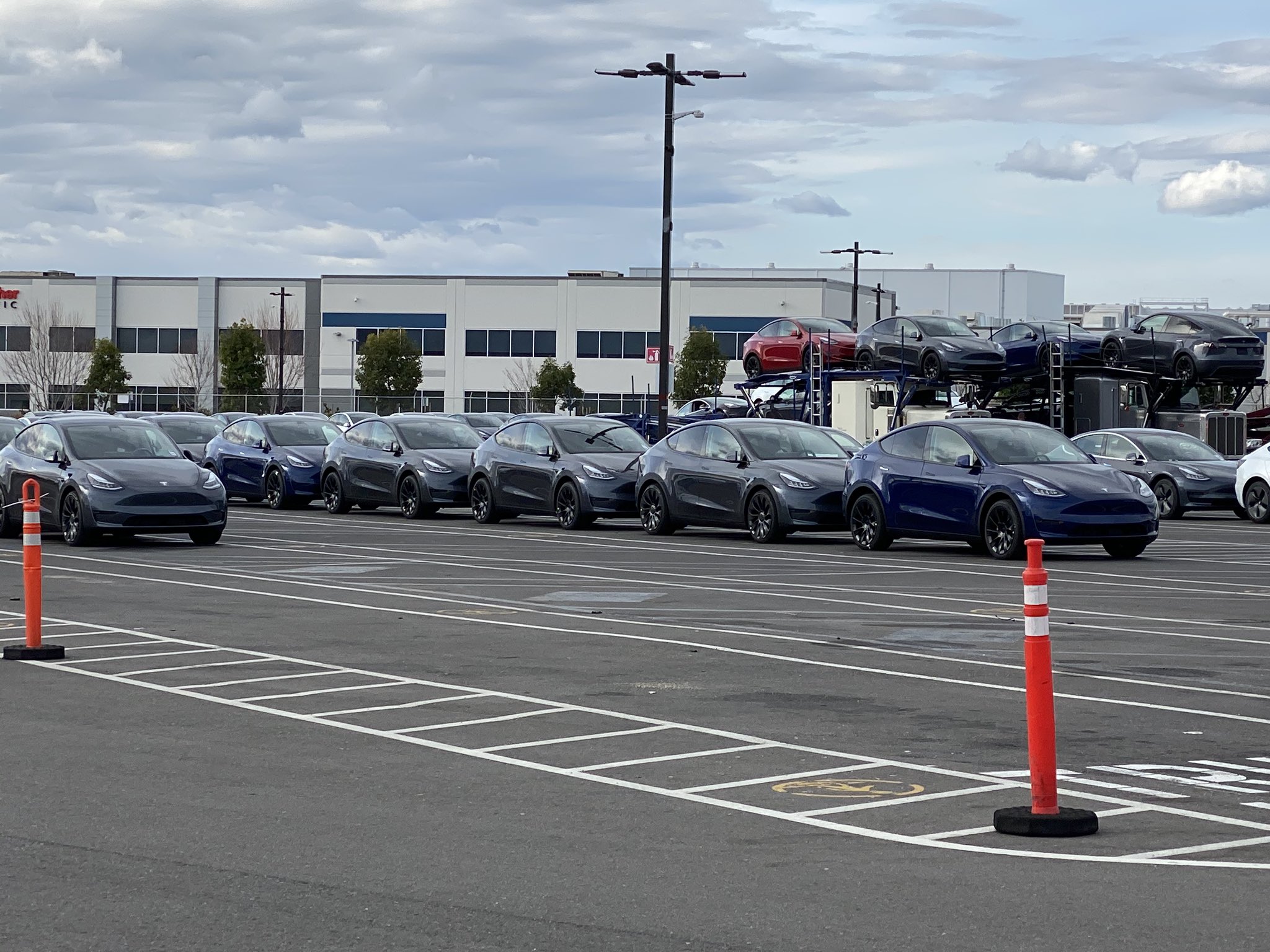 The grounds around Tesla's factory have been very busy this weekend as employees prepare for the first deliveries of the highly anticipated Model Y electric crossover.
Several car carriers were spotted leaving the factory loaded with multiple colours of the Model Y. All of the Model Y's spotted leaving the factory thus far have had the optional 20″ Induction wheels available on the Long Range (LR) version.
Oh snap! #Tesla #ModelY shipments have begun! #ElonMusk pic.twitter.com/mJEIrRrSVv

— TeslaOwnersofMA (@TeslaOwnersofMA) March 2, 2020
Lotsa Model Y being loaded up. @teslaownersSV @TeslaMotorsClub @TeslaOwnersEBay pic.twitter.com/FyUYgKZIVS

— wilson lam (@wilsonlam) March 1, 2020
Tesla Model Y's on a transport truck heading up 880 pic.twitter.com/rB3iRFaOaN

— Sean Kormilo (@sckormilo) March 2, 2020
Yesterday we also saw fresh pictures of the interior of the Model Y, giving us the best look yet at interior of the crossover SUV. Of note was the much wider middle rear seat, as well as USB-C ports replacing the USB-A ports found in the Model 3.
A YouTuber who goes by the name Car Hauler Hustler shared this video of a walk-around of a Midnight Silver Metallic Model Y. Despite moving around the vehicle very quickly, we get some more looks at both the front row and back seat.
Model Y deliveries weren't expected until late 2020, but the timeline has aggressively moved up to March 2020 for US deliveries, and "mid-2020" for Canadian deliveries. The LR version is available for pre-order for $72,390CAD, and the Performance version is available for $84,390 CAD.