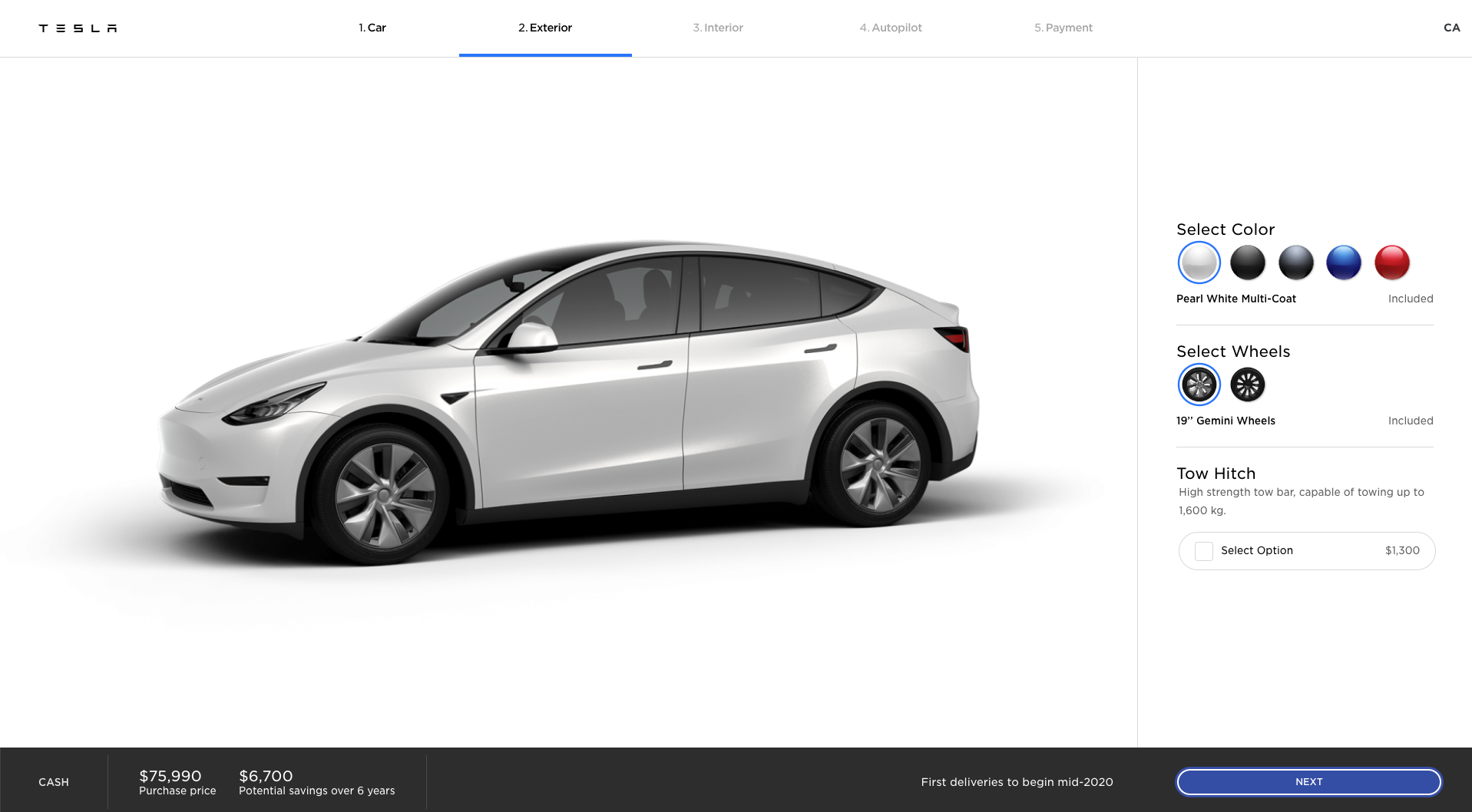 During the months of sightings of Tesla Model Y prototypes on the roads across North America, one of the bigger questions was whether it was going to come standard with a tow hitch.
Some later sightings of a Model Y a few weeks before the official launch seemed promising, but the Model Y was eventually delivered to the first customers without a tow hitch.
Now less than a month after delivering the first Model Y's, Tesla has officially added a tow hitch as an option in the online Design Studio.
The tow hitch, which costs an extra $1,300 CAD ($1,000 USD) gives you the ability to tow up to 3,500lbs behind your Model Y.
Tesla describes the tow hitch as "High strength, Class II steel tow bar. Capable of towing up to 3,500 lbs" on the US Design Studio. Interestingly on the Canadian Design Studio it simply describes it as a "High strength tow bar, capable of towing up to 1,600 kg."
The new tow hitch option appears for both the Long Range and Performance configurations on the website. With a 3,500lb tow rating, you will easily be able to tow most small campers/trailers.
Adding a tow hitch as an official option is a smart move and huge win for Tesla. For many people, the ability to tow is one of the last big reasons they still have a gas vehicle. Now they won't have any more excuses to not trade-up to an electric vehicle.
Will you be adding the tow hitch on to your Model Y configuration? Let us know.