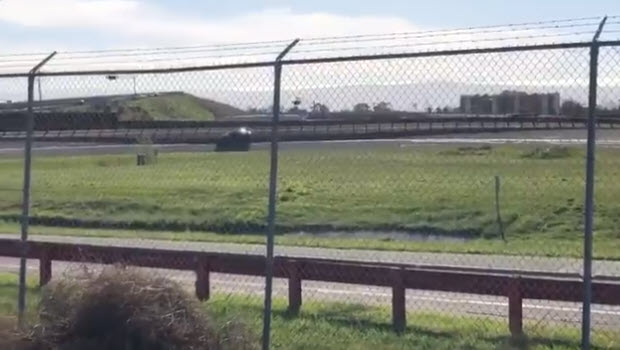 With the first deliveries of the Tesla Model Y expected to begin as early as next week, a Tesla fan recently spotted the upcoming electric SUVs taking lap at the automakers test track.
The test track, which is located on the grounds of the Fremont factory, is one of the final steps new vehicles take before the vehicles are ready for deliveries to customers.
Twitter user and Tesla fan Nicolae B. recently visited the and drove around the factory on February 24th, and noticed a lot of activity for the Model Y.
He was also able to capture two videos of the test track showing several production-ready Model Y vehicles driving around Tesla's test track.
Test track pic.twitter.com/JMBqZ0fsJ3

— Nicolae B. (@earthling_dream) February 23, 2020
— Nicolae B. (@earthling_dream) February 23, 2020
We have seen a much shorter video of the Model Y on the Fremont test track, when analyst Trip Chowdhry visited the factory and caught a glimpse of the Model Y from behind a privacy fence.
Then a few days later, another video from an overhead drone emerged of possibly the same testing day.
The Model Y is expected to begin deliveries in Canada in mid-2020. The Long Range version starts at $72,390 CAD, and the Performance version starts at $84,390.