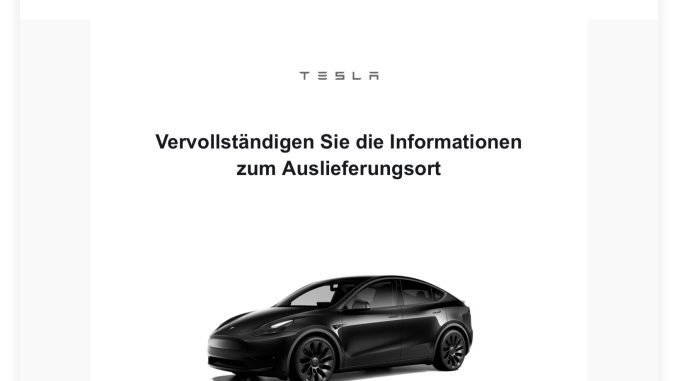 Less than one week after receiving environmental approval for Giga Berlin to begin production, Tesla has started emailing Model Y Performance reservation holders in Germany asking them to complete their orders.
The emails asked customers to select a delivery location and fill in their payment method, the final steps before begin assigned a VIN and delivery date, which is still showing an estimated date of March 2022. (h/t: @tesla_adri)
These emails are a good sign that Tesla is on track to deliver the first made-in-Germany cars later this month.
As we reported in February, Tesla is planning to hold a grand opening ceremony at Giga Berlin, tentatively scheduled for March 22. The event will be attended by local officials and Tesla CEO Elon Musk.
It is expected that Musk will personally deliver the first 30 Model Y Performance cars built at Giga Berlin to lucky new owners.
While Tesla did receive environmental approval to begin production, the automaker still has to meet over 400 further conditions before production can officially begin.
Tesla buys rail track to make Giga Berlin employee commute easier