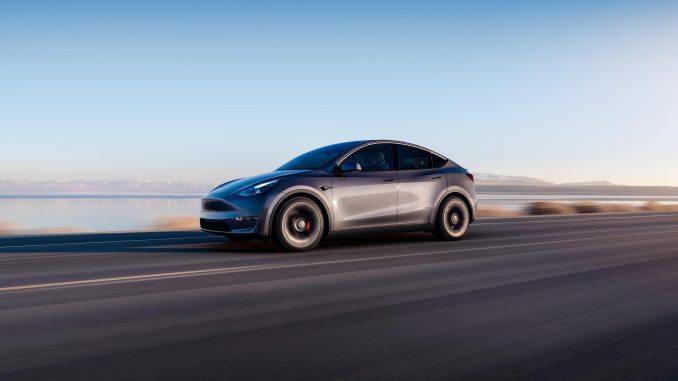 The Tesla Model Y is continuing on its path to becoming the fourth best selling car in the world this year, and likely the best selling car in the world in 2023. The latest figures out of the United Kingdom (UK) shows the electric SUV continues to be extremely popular as it was the second best selling car overall in November.
According to data from the Society of Motor Manufacturers and Traders (SMMT), Tesla delivered 4,229 Model Ys in the UK last month, enough to put it well ahead of the third place MINI (3,312), a compact hatchback at a much lower price point than the Model Y.
Only the Nissan Qashqai compact crossover SUV was more popular than the Model Y, accumulating 5,636 sales in the same time period.
With a strong November performance the Model Y now sits in 9th place overall in total vehicle sales through the first 11 months of 2022 with 24,887 units sold. Less than 2,000 units separates the Model Y from the next 3 closest competitors in front of it, so with a strong finish to the year the electric SUV could come close to cracking into the top 5 most popular vehicles in the UK in 2022.
In case it wasn't apparent these figures are not just comparing the Model Y against other EVs, but against all passenger vehicles regardless of fuel type.
The results are notable also because the Model Y is the only electric vehicle (EV) able to crack into the top 10 list.
Although the Model Y was also the only EV in the top 10 list for November, its strong performance was indicative of the broader trend for EVs in the UK in November.
According to SMMT a total of 29,372 battery electric vehicles (BEVs) were registered in November, a 35.2% increase year-over-year (YoY), giving EVs a 20.6% market share in the UK last month.
That figure is significantly ahead of the once popular diesel car, which saw just 5,605 registrations last month, representing a 5.6% drop YoY and just 3.9% market share.