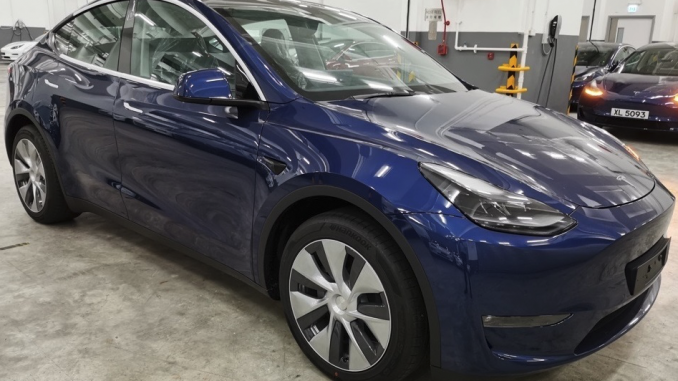 The Tesla Model Y looks like it will soon land in Australia. The electric SUV has been approved for road use by local authorities for with documentation indicating the automaker hopes to sell three variants in the country.
According to the Department of Infrastructure, Transport, Regional Development and Communications, the Model Y was approved for sale on September 15, 2021.
While the documentation doesn't explicitly state which variants were approved, codes used by the government agency indicate the Standard Range (SY6LR), Long Range (LY5LD), and Performance (PY5LD) have been given the green light.
The documents also indicate only the 5-seat configuration will initially be available in Australia.
The news was first reported by techAU, which added the approvals don't automatically guarantee all three will appear on the Tesla Design Studio.
Given the fact that Giga Shanghai has recently started manufacturing right-hand drive (RHD) Model Ys, including the recently introduced SR variant, there is a good chance Australians will get to pick between all three.
The approvals can be found below (click to enlarge).