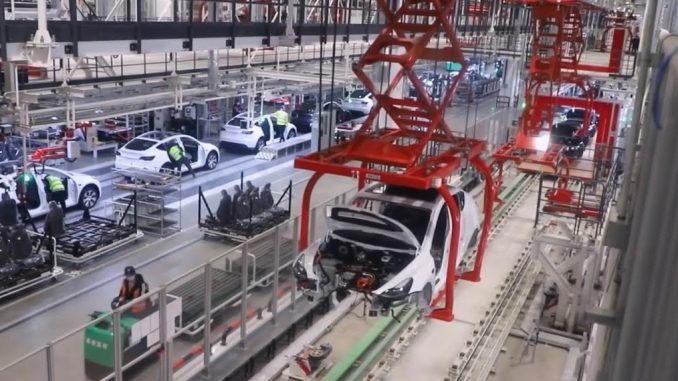 Tesla is often the subject of rumours. However, one of its staff has denied the latest one that the EV maker will cut down production of Model Y in China toward the end of the year.
Several mainstream media carried the news that Giga Shanghai would end the year with scaled-back production. Bloomberg reported the plant would trim its output by 20 percent, while Reuters claims were more specific in that the Model Y's production would be reduced by 20 percent.
This of course led to further speculation that Tesla China was seeing declining demand, especially after the company cut the prices of its cars in the country.
Tesla China debunked the report, only for Reuters to further claim the reduction would occur between December 25th, 2022, and January 1st, 2023, due to the production of the Model Y being suspended.
However, quoting a Tesla China employee, local news outlet IT Home reported that the Model Y would continue to be produced into the New Year. The outlet did not name its source, but said it was just a rumour, "It's not true, why stop production? It's a rumour." (translated from Chinese)
Reports that Tesla would reduce production are a bit of a head scratcher considering how well the automaker has been doing in recent months. The company's China operation delivered over 100,000 EVs in November 2022, easily beating its previous monthly delivery record.
It also sells the most cars in the premium SUV segment by a wide margin.