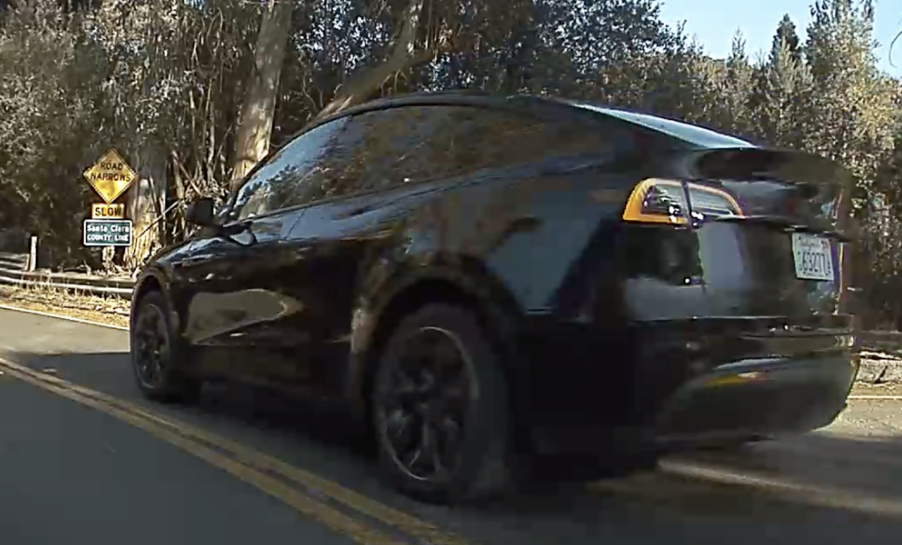 While we're still a year away from the release of the Model Y, someone has now spotted a prototype version on the roads in California.
TMC user Cstreet posted TeslaCam footage and still photos from that footage that was captured while driving in Portola Valley, which is very near Tesla HQ.
Since it is black in colour, and the quality of the TeslaCam footage is not great, it is difficult to make out the lines and features of the vehicle, but it is clearly a Model Y. It looks very much like a Model 3 from the front, and a Model X from the back. The sizing proportions, when compared to other vehicles around it, also look great.
What do you think of this footage? We think it looks great, and can't wait to get a hands-on with the vehicle soon. Hopefully this is a good sign that 2020 deliveries are still an achievable target.