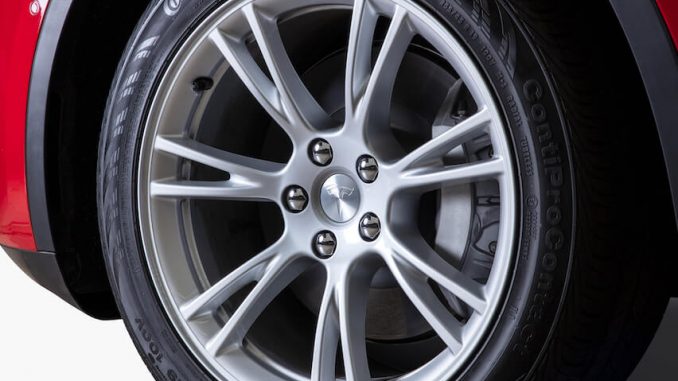 When you configure your Tesla Model Y, you can select the the 19″ Gemini wheels, which comes with removable aero covers.
Unfortunately Tesla offered no wheel cap kit to cover the lug-nuts and center cap, making some owners reluctant to remove the aero covers.
The wait is over as Tesla has now added an official Model Y Gemini Wheel Cap Kit to the Tesla Shop.
Priced at $65 CAD or $50 USD, the kit includes 4  Tesla Logo Wheel Caps, 20 Wheel Lug Caps, and 1 Lug Nut Cover Puller. As Tesla describes it, you will now be able to "display the visually striking design hidden under the Gemini wheel cap."
Click here to buy yours now.