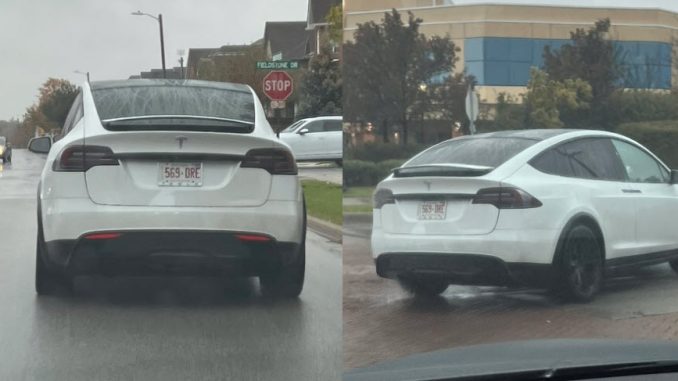 After a very long wait, Tesla finally restarted deliveries of the Model X earlier this month in Fremont, California.
While we have yet to hear any word from the automaker on when Canadian deliveries will begin, another test vehicle has been spotted in Canada.
This time it was a white Model X refresh with dealer plates, seen yesterday on the roads of Woodbridge, Ontario by one of our readers.
Unlike other sightings in Canada of the refresh design, this is the first time we have seen the optional 22″ Turbine wheels, which add another $7,200 CAD onto the purchase price.
As we mentioned, this isn't the first Model X refresh seen in Canada. Just last month a Long Range (LR) Model X was spotted in Edmonton, and another at the Vaughan Service Center in Ontario.
A Plaid Model X was seen last month in Quebec, also with dealer plates.
Refresh Tesla Model X spotted in Edmonton, Alberta and Vaughan, Ontario [Update]
Even though Tesla hasn't delivered a new Model X in Canada since January, the company increased the price of the LR variant earlier this month by $8,000. It now starts at $132,990.
The Plaid variant did not see a price increase, and still starts at $159,990.