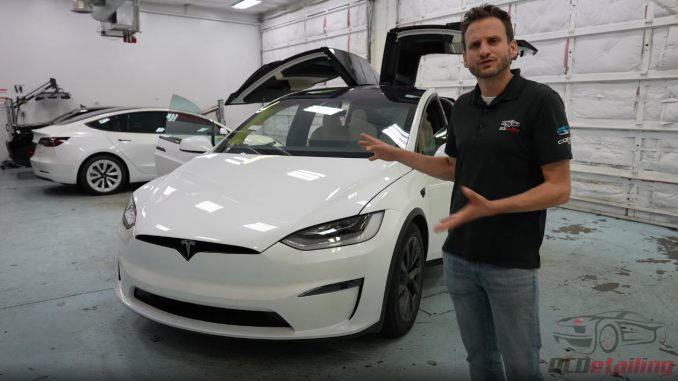 There are only a handful of refresh Tesla Model X vehicles on California roads today after the company finally restarted deliveries on October 16.
One of those Model X cars has landed at OCDetailing, who uploaded a detailed walkthrough of the electric SUV to their YouTube channel.
Joe from OCDetailing gives us an up close look at the new design, as well as some of the new features like the yoke steering wheel, heated and cooling perforated seats, and the new rear screen.
Joe also goes through the new software on the 17″ display, and discovered the Model X is equipped with rear fog lights. While this is a required feature in Europe, it is actually not allowed in the U.S. according to regulations from the National Highway Traffic Safety Administration (NHTSA).
They tested out the option in the menu and confirmed the rear fog lights were active on the car. As Joe points out, Tesla might want to fix this through an over-the-air (OTA) software update.
You can check out the full video below.