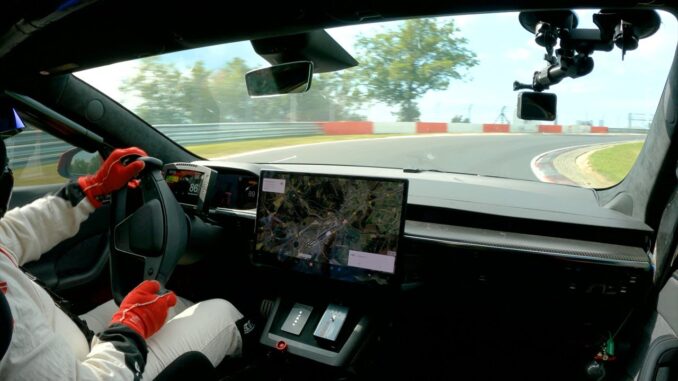 Earlier today Tesla CEO Elon Musk announced that the Model S Plaid had set a new lap record for production electric cars at Germany's Nürburgring racetrack. Sharing a photo of the lap time on Twitter, Musk said the Model S was "completely unmodified, directly from the factory."
Despite video from someone watching the record lap attempt showing it was indeed a completely stock Model S Plaid, that didn't stop Tesla critics from calling Musk a liar. Their claims ranged from the car not being stock stock, that it had a round steering wheel and modified brakes, to him not providing proof of the lap time other than the timesheet.
https://twitter.com/DriveTeslaca/status/1436154576516759577
Just a few hours later and Tesla has released the in-car footage of the record lap, debunking those claims and showing it was done with the yoke steering wheel.
Even though the timesheet shared by Musk showed a lap time of 7:30.909, it appears as though that run was either off or somehow invalid. According to the video description, the new lap record was actually the slower one, 7:35.579.
Slow being relative as that still handily beats the Taycan's previous record time of 7:42.
Strap in and watch the full video below where the Model S Plaid reaches speeds as high as 269km/h (168mph), or 279km/h (173mph) if you take the speed from the stock instrument cluster.