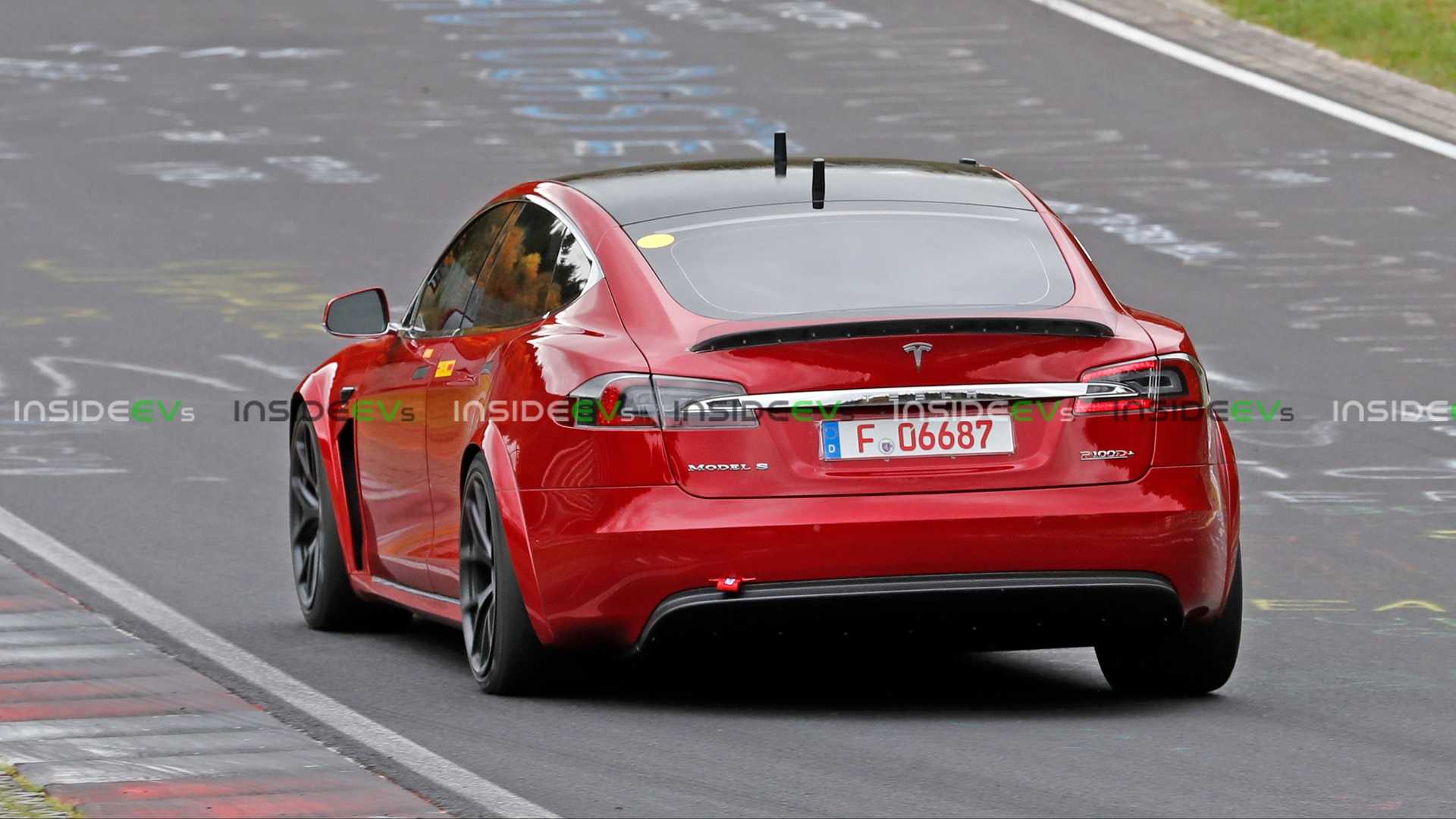 If you've been following along with the saga at Germany's Nürburgring race track, you'll know that Tesla has sent back two of their prototype Plaid Model S vehicles in an attempt to beat the EV lap record set by the Porsche Taycan recently.
Tesla was at the track last month, where they reported they were able to beat the Taycan time by 20 seconds, but no official time was posted. Now they're back for round two, and unfortunately the red prototype, driven by Thomas Mutsch, a German racecar driver, crashed into the guardrail, as reported by Electrek. Fortunately the crash resulted in no major injuries.
Then in another sighting of the blue Model S prototype at the track, it now has a massive rear wing. Many speculated this might make it into the production version of the vehicle, but Tesla CEO Elon Musk confirmed on Twitter that wasn't the case.