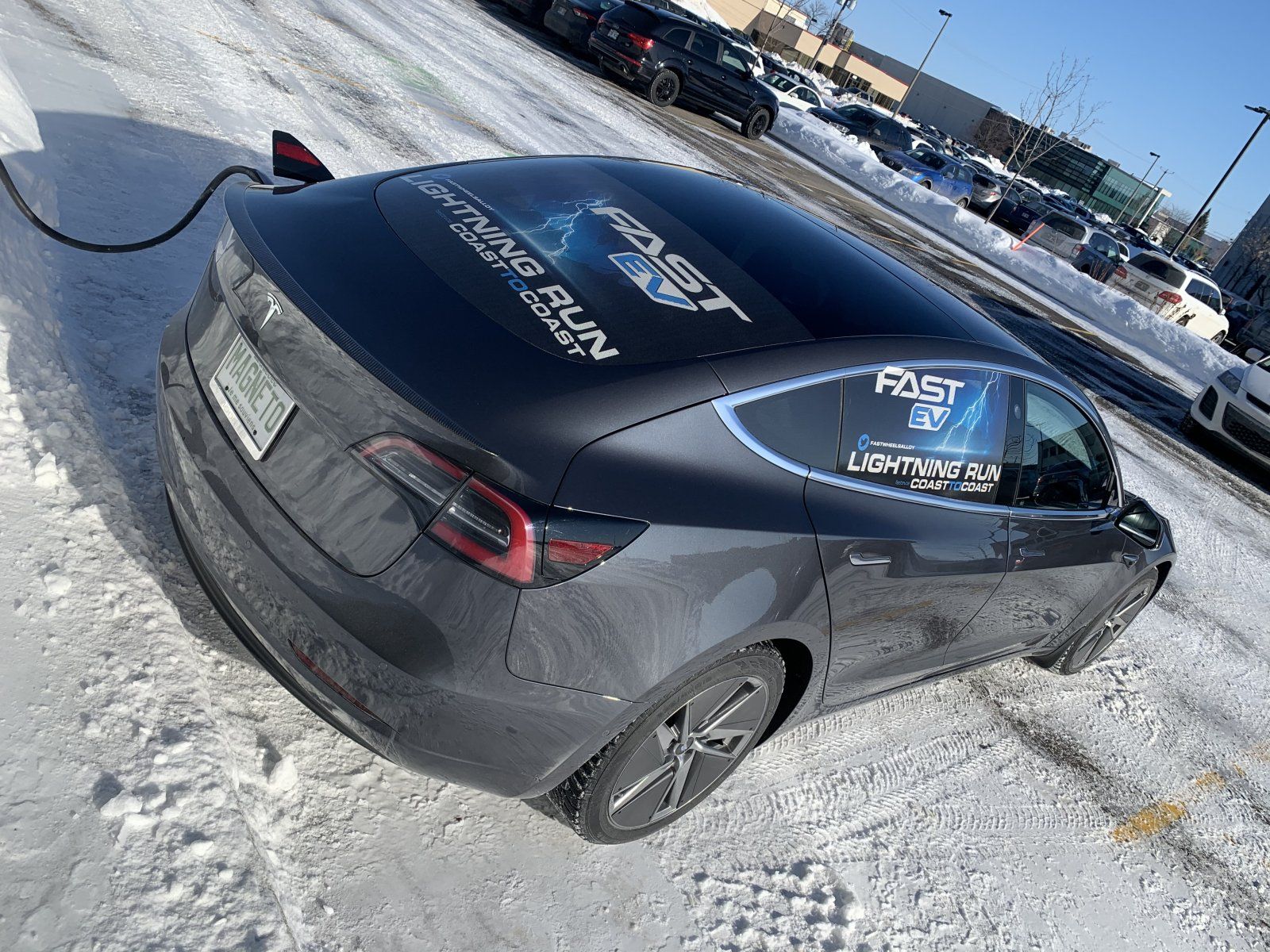 It was an early Christmas present from Tesla when they flipped the switch and turned on 23 new Superchargers across central Canada, officially linking the west and east coasts with their Supercharger network.
Just a few days later, two intrepid Tesla owners and enthusiasts Kevin Belanger and Don Goodeve from Victoria, B.C. set out to become the first electric vehicle (EV) owners to drive from coast to coast using only the new Superchargers. Unfortunately due to bad weather conditions across central Canada, they were unable to complete their journey.
Now two more crazy Canucks, Ian Pavelko and Trevor Page of Tesla Owners Online, will attempt a similar journey as they plan to depart from Delta, B.C. this Sunday and travel 5,794km to Halifax, Nova Scotia in their Performance Tesla Model 3. If all goes according to their plans, they hope to complete the cross-country trip in just 3 days.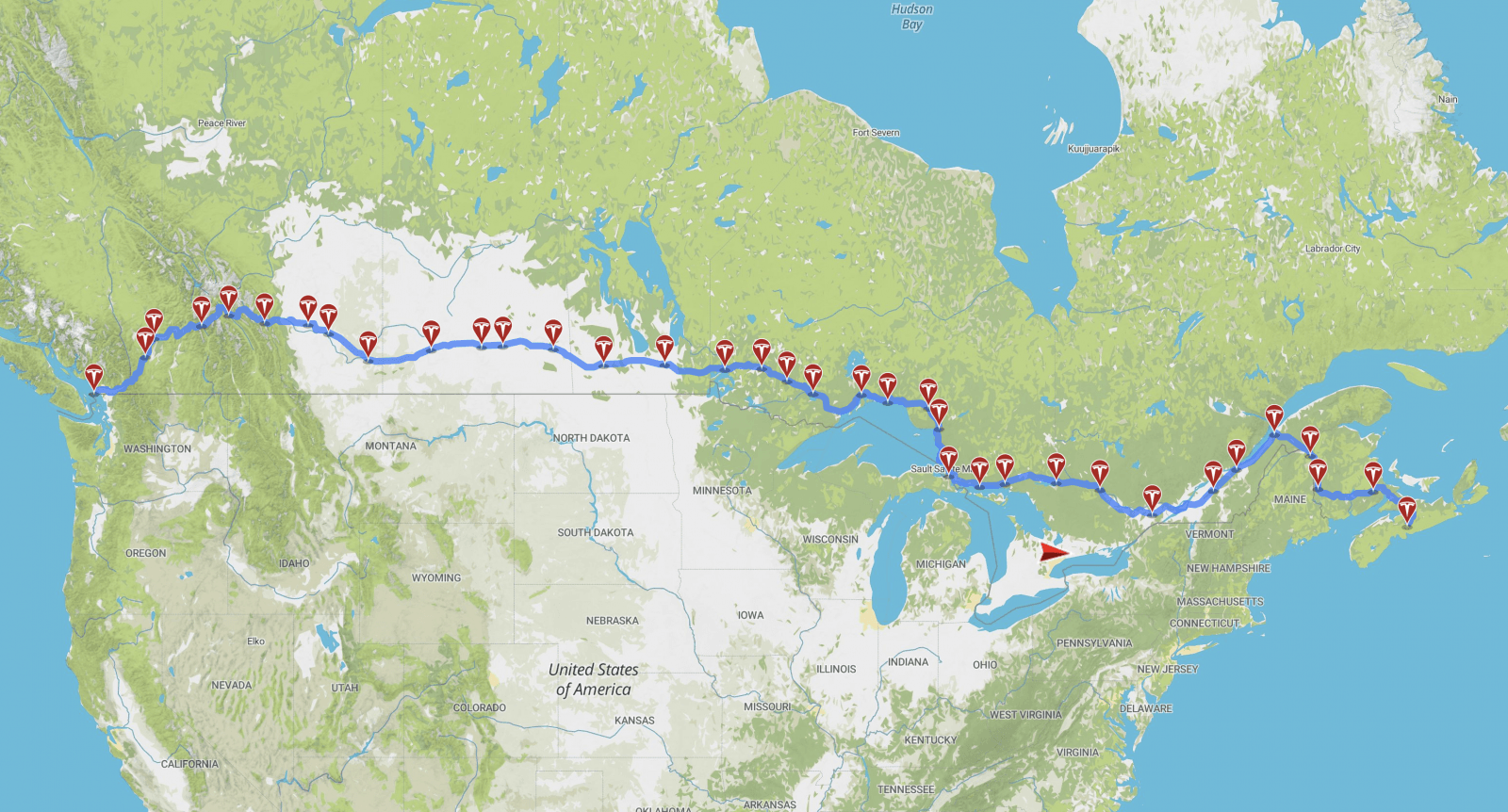 The duo say the main motivation behind their trip is the same as Belanger and Goodeve who attempted it last year. They want to disprove the all-too common misconception in Canada that EV's aren't suited to the long distances and harsh weather common across most of Canada.
"So many people think that EVs are limited to secondary roles as commuter cars here, and while that may have been true in the early days, the advances of the last few years have changed the segment dramatically," says the team. "As Tesla owners and fans, as well as advocates for the entire EV movement, we're excited to make this trip and show people in dramatic fashion how capable these cars and the charging networks that support them really are."
Related: Canadians take note, EV's work just fine in cold climates as 42% of Norway's new car sales in 2019 were electric
The journey will be sponsored by Fast EV, a division of Fast Wheels and part of Fastco Canada, for whom Pavelko works as Director of Technical Services. Fast Wheels offers a line of popular aftermarket wheels that are designed to maintain the efficiency of electric vehicles through the use of lightweight flow-formed construction with low drag aerodynamic design.
You can follow their cross-country trip using the following social media hashtags: #FastEVLightningRun2020 and #FastEVLightningRun, or follow these accounts: